Management Professor Receives Fulbright Award to Saudi Arabia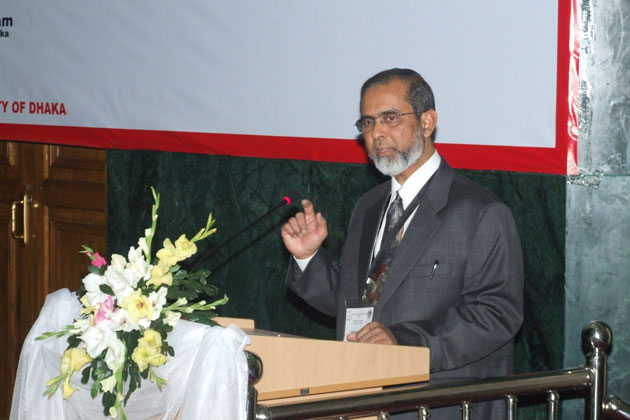 Omaha – University of Nebraska at Omaha (UNO) management professor Ziaul Huq will spend the first six months of 2016 in Saudi Arabia after receiving his second Fulbright award.
The prestigious and highly competitive award, coupled with a UNO Faculty Research International grant, will fund Huq's research on Six Sigma quality programs — an area with new research applications in a developing country like Saudi Arabia, he said.
Six Sigma is a quality control methodology used to improve business processes and a company's bottom line, potentially by billions of dollars. "This is something that many companies are trying to implement," he said.
Huq's research focuses on competency issues, an element that's left out of the traditional Six Sigma model, he said.   
"I've tested my model over here," he said, "but I would like to test it in a developing economy setting." He said he hopes it will become an implementation model that many countries adopt.
Huq will also teach graduate-level operations and supply chain management classes at Umm Al-Qura University in Mecca and hopes to give lectures at the College of Business Administration and King Abdulaziz University, both in Jeddah.  
Saudi Arabia was Huq's top choice. It also had the stiffest competition, with only one spot available.
"Saudi Arabia provided me with the best potential," he said, citing the country's resources and emphasis on higher education.
Huq has high expectations for his second Fulbright experience, including developing partnerships with local faculty and expanding his research in new contexts.    
A professor in the UNO College of Business Administration for 28 years, Huq received his first Fulbright in 2008 to Bangladesh, his home country.
About Fulbright
The Fulbright Program is the flagship international educational exchange program sponsored by the U.S. government and is designed to increase mutual understanding between the people of the United States and the people of other countries. The program provides participants — chosen for their academic merit and leadership potential — with the opportunity to study, teach and conduct research, exchange ideas and contribute to finding solutions to shared international concerns. The core Fulbright U.S. Scholar Program provides approximately 800 teaching and/or research grants to U.S. faculty and experienced professionals in a wide variety of academic and professional fields. Grants are available in over 125 countries worldwide.