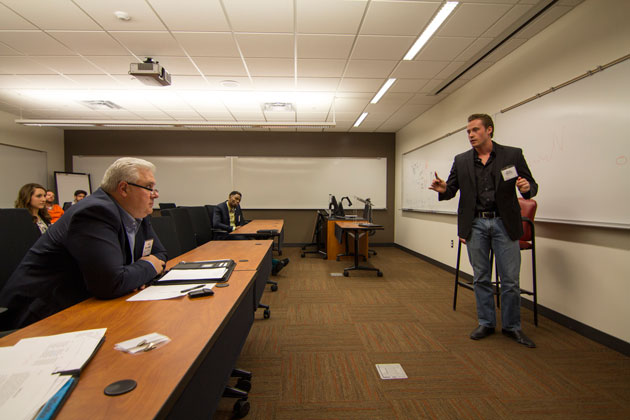 The College of Business Administration partnered with a new Omaha-based financial education website, FIIRO, to launch an exclusive contest for UNO students this February.
The first FIIRO Investment Knowledge Challenge gave students the chance to win $500 and further their knowledge of finance. Students wrote a two- to three-page essay about a financial topic and had it reviewed by FIIRO executives. The five students with the best essays presented their papers to the executive board on Feb. 26. Among the students were Justin Korth, Sean Keeton, Madison Mapes, Britany Seda and Antwaun Rollerson.
The winner, Sean Keeton, received the cash prize and honor of having his work published on the FIIRO website. Read Keeton's article. However, each of the competitors came away with an increased understanding of finance and an expanded business network.
"It was a great opportunity for our students and one that every UNO student should take advantage of in the future" said David Volkman, contest organizer and associate professor of finance, banking and real estate.
To learn more about FIIRO (Financial Industry Information & Ratings Organization), visit fiiro.com.