UNO Honors Fallen Nebraska and Iowa Service Members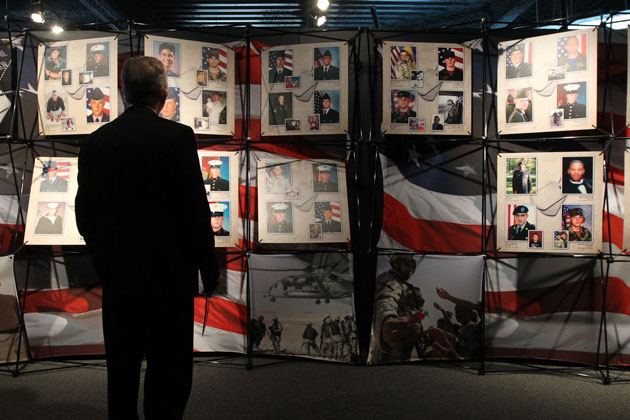 An exhibit at the University of Nebraska at Omaha (UNO) pays tribute to Nebraska and Iowa service members who made the ultimate sacrifice since Sept. 11, 2001.
"Remembering Our Fallen," on display March 16–20 in Mammel Hall, includes military and personal photographs of the 179 men and women from the region who died defending our freedoms.
An opening reception will take place at 4 p.m. on Monday, March 16, in the Mammel Hall Auditorium, featuring remarks from Maj. Gen. Daryl Bohac, adjutant general of the Nebraska National Guard, and UNO Chancellor John Christensen.
The opening reception and exhibit are free and open to the public. Sponsors include UNO's College of Business Administration, Air Force ROTC, Veteran Student Organization and Nebraska Business Development Center.
For more information, call 402.554.2303 or email unocbainfo@unomaha.edu. 
"Remembering Our Fallen" is part of Patriotic Productions, a nonprofit organization founded by Bill and Evonne Williams of Omaha. For more information, visit www.rememberingourfallen.org.