CBA Professor Shapes Sustainability Master Plan
2015/01/26
contact: Chelsea Bailey - CBA and Charley Reed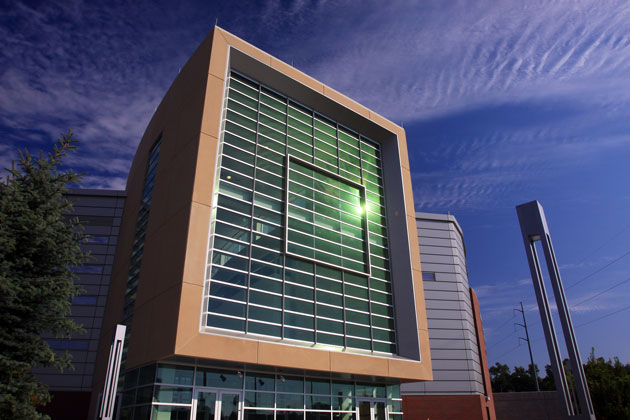 As chair of UNO's Sustainability Committee, Jonna Holland, associate professor of marketing and management, played an integral role in shaping the university-wide Sustainability Master Plan. Unveiled in November, the plan lays out ways to identify and implement new policies and practices that are environmentally friendly, socially responsible, financially feasible and beneficial to the UNO community both now and into the future.
"It was clear while developing this plan that members of the Omaha community, as well as our students, faculty and staff, expect UNO to be a leader in sustainability," Holland said.
Each Wednesday starting January 28, the committee will meet with members of the UNO campus to more thoroughly examine each section of the plan and prioritize strategies for implementation. The dates and subjects of the forums are:
January 28 (OPPD Dialog Rooms) – Community Engagement
February 4 (Rooms 201/205) – Energy, Buildings and Emissions
February 11 (Rooms 201/205) – Water and Sustainable Sites
February 18 (OPPD Dialog Rooms) – Materials, Waste Recycling
February 25 (OPPD Dialog Rooms) – Campus Culture
March 4 (OPPD Dialog Rooms) – Campus Planning and Mobility
March TBD (Rooms 205/209) – Academics and Research
For more information on UNO's sustainability efforts, visit http://www.unomaha.edu/sustainability.
Contact Us
If you have a story idea, news tip or inquiry, please contact:
Lindsey Hasenjager, Director of Social Media and Promotions, College of Business Administration
lhasenjager@unomaha.edu • 402.554.3852