Eleven MBA Graduates Receive UNO Distinguished MBA Scholar Award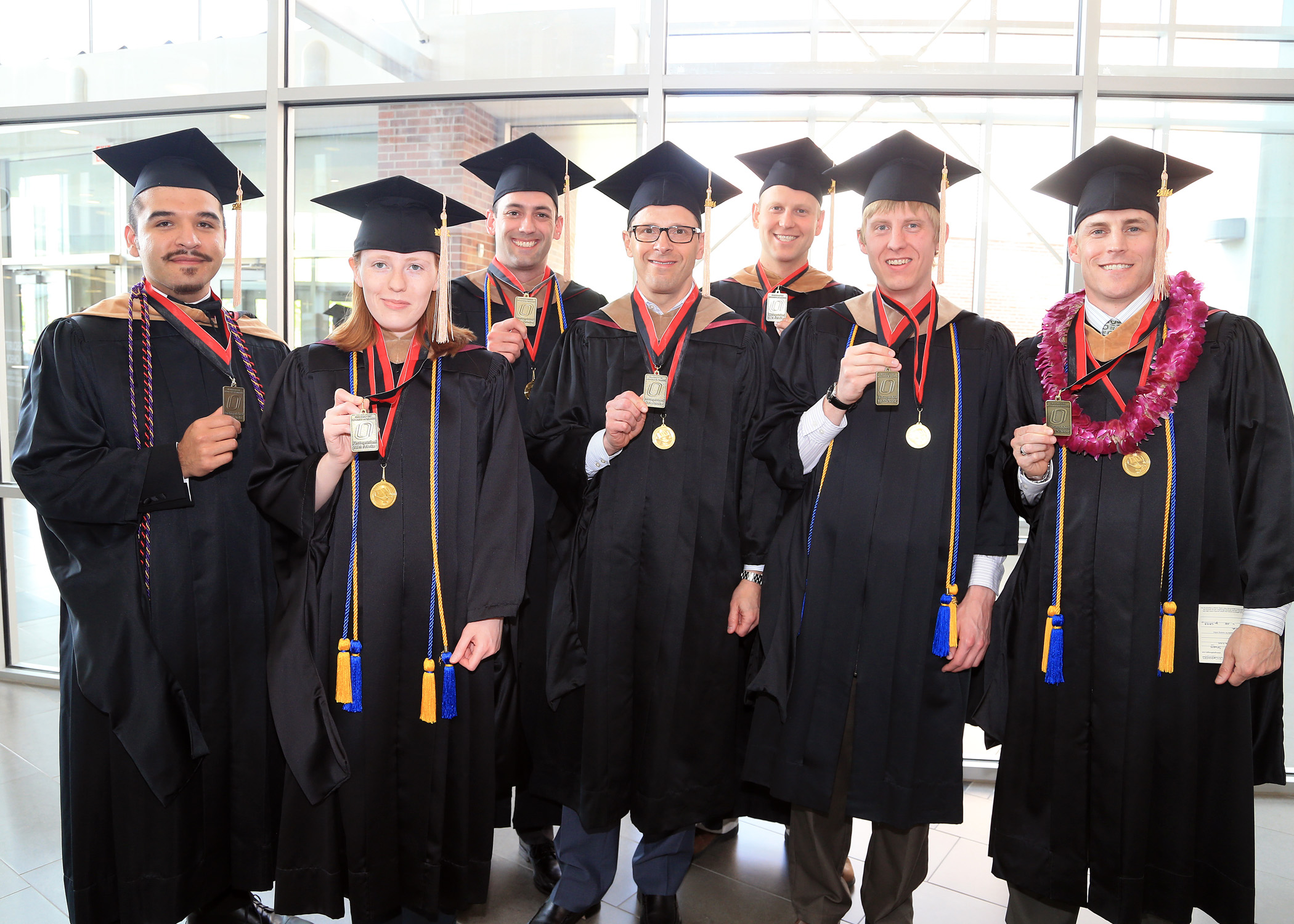 Omaha, Neb – UNO MBA students ranked in the top 5% nationally on the ETS Major Field Test (MFT) this year. The tests are national benchmarks of student academic achievement. The MFT for the MBA, a three-hour exam consisting of 124 multiple-choice questions, with 50% based on case-study scenarios is administered and normed by the Educational Testing Service (ETS) and a requirement for all MBA students enrolled in the capstone Business Policy and Strategy course.
UNO MBA students have consistently performed above the national average, with the mean at the 98th percentile for the past three years. This spring was no exception, as 11 individuals scored above the 95th percentile. These individuals were awarded the UNO Distinguished MBA Scholar Award for their exceptional performance. Of the 135 institutions that use the MFT for MBAs, as a class, UNO's spring MBA graduates scored in the 99th percentile.
The UNO Distinguished MBA Scholar Award was created by the CBA Graduate Faculty to recognize students placing above the 95th percentile on the MFT. The inaugural presentation of awards was made to MBA students enrolled in the capstone course (BSAD 8800) by Dean Pol and some Graduate Faculty members. The recipients proudly showed off their medallions at Commencement.
Speaking after the commencement event, Spencer Witt, one of the recipients of the award said "the nature of the test, with its broad coverage of business-related topics and subject areas, makes it difficult to study for and that had me worried going in, but the results prove that UNO did a great job of preparing everyone for the test"
"Such stats come at no surprise to those of us who teach in the MBA program; we are well aware of how intelligent our MBA students are" said Dr. Erin Pleggenkuhle-Miles, professor of the Capstone Strategy course.