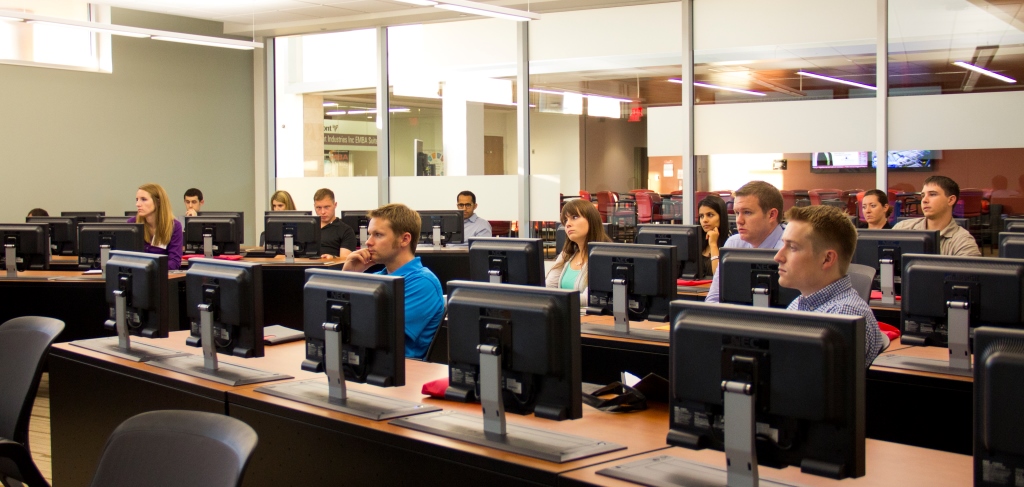 Unconditional Admission
Unconditional admission may be granted to an applicant whose record includes at least the following:
2.85 junior/senior GPA; AND

500 GMAT (minimum 20th percentile in both the verbal and quantitative portions) OR 299 GRE (minimum 20th percentile in both the verbal and quantitative portions)

Applicants qualify for a GMAT/GRE waiver if they meet one of the following requirements:

Confirmed CPA certification
Confirmed CFA designation
Confirmed PE license
Beta Gamma Sigma member
Graduated from UNO with a BSBA within in the last 10 years with a 3.75 cumulative GPA

Resume

International students are also required to have a minimum score of 80 (Internet-based) on the TOEFL or 6.5 on the IELTS.
Applicants qualifying for Unconditional Admission, based on the standards outlined above but lacking some foundation courses, will be granted provisional status until all foundation courses are completed. Minimum B (3.0 on a 4.0 scale) grade required in each course.
International Admissions
For further details about international admission requirements, please click here.
Foundation Courses
A student must have completed basic courses in the following areas, either as an undergraduate student or prior to enrolling in the first MBA course:
Principles of Accounting I

Principles of Accounting II

ACCT 2010

ACCT 2020

OR BSAD 8110: Accounting &

Finance Fundamentals

Principles of Economics-Micro

Principles of Economics-Macro

ECON 2200

ECON 2220

OR BSAD 8180: Analytical

Foundations of Economics

Principles of Business Statistics
BSAD 2130
OR One semester of Statistics
College Algebra
MATH 1320
English Composition I
ENGL 1150
Required of all International Students
The foundation courses cannot be used to meet the 33 semester-hour requirement for the MBA degree. Courses as verified on an official transcript with a minimum C grade (2.0 on a 4.0 scale) are considered as sufficient preparation. Otherwise, the student must complete the foundation requirements with a grade of B or above.
Our Campus. Otherwise Known as Omaha.
The University of Nebraska does not discriminate based on race, color, ethnicity, national origin, sex, pregnancy, sexual orientation, gender identity, religion, disability, age, genetic information, veteran status, marital status, and/or political affiliation in its programs, activities, or employment. Learn more about Equity, Access and Diversity.
scroll to top of page