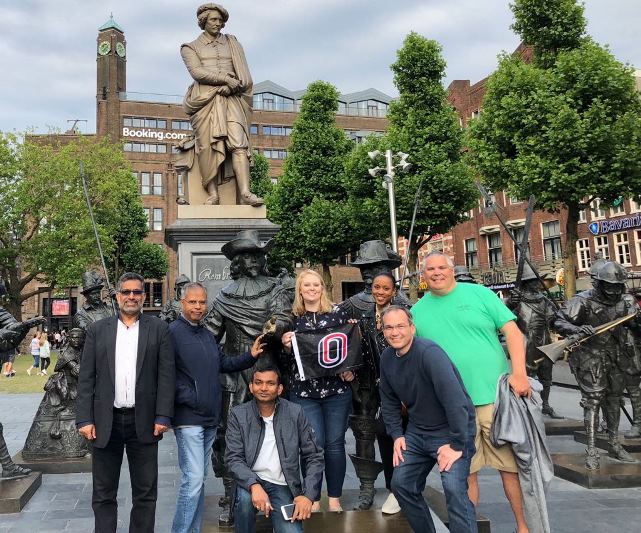 What is the Executive MBA student experience? Accelerated, rigorous, challenging, inspirational, exhausting, rewarding, strategic, and so much more. It is not just sitting in class, rather it is the opportunity to share your perspective and integrate business theory taught by faculty with what you learned from other students in your cohort.
It is an exemplary opportunity to work alongside an inspirational group of executive-level students who make up your cohort. Together, you will solve real-time business challenges, learn and address International business opportunities, and emerge as a well-rounded business leader in the community.
You will also join an elite network of over 600 accomplished alumni in the Omaha area and across the country.