Executive MBA Faculty & Staff

BSAD 8560 Marketing, BSAD 8580B Global Management, BSAD 8590 Capstone
Professor Adidam teaches International Marketing, Sales Management, and Channels of Distribution to undergraduate business administration students and Marketing Strategy to MBA and Executive MBA students. His teaching interests also include Strategic Brand Management and Competitive Intelligence. Students in the Executive MBA program have awarded him the Distinguished Executive MBA Professor Award in 2008, 2005, 2004 and 2000. In 2000, he also received the Outstanding MBA Professor of the Year Award. In 2008, he received the University-wide Excellence in Teaching Award, and in 2007, he received the UNO Alumni Outstanding Teaching Award.
Laura Beal

BSAD 8260 Accounting
MBA (University of Nebraska - Omaha) Laura Beal teaches Principles of Financial Management and Financial Reporting & Analysis. Professor Beal also teaches Accounting in the Executive MBA Program. Her teaching interests include the area of investments. Professor Beal's research interests include corporate finance and investing. She is a member of Beta Gamma Sigma Business Honorary, the Financial Management Association, and the Midwest Finance Association. Ms. Beal serves CBA by participating on the Technology and Educational Resources Council. Before returning to UNO to teach, she worked for Arthur Anderson in consulting and audit services.
Dr. Chris Decker

BSAD 8480 Economics
PhD, (University of Nebraska at Lincoln) Dr. Decker teaches Managerial Economics in the graduate program, and Principles of Microeconomics in the undergraduate program. He was honored as the MBA Outstanding Professor of the Year in 2007, 2005, and 2003. In 2004, he received the College of Business Administration Dean's Citation for Outstanding Teaching. His teaching interests include Industrial Organization, and Environmental and Natural Resource Economics. Before joining the professoriate, Dr. Decker provided forecasting related to energy pricing and consumption, macroeconomic factors, and forecasting for the US construction industry for DRI/WEFA and FW Dodge/McGraw-Hill. He was also involved in regional economic impact analysis and forecasting for the Center for Econometric Model Research at Indiana University.
Dr. Arthur Diamond

BSAD 8480 Economics
Ph.D. (University of Chicago) Prof. Diamond was named a UNO Kayser Professor in 2011, which is awarded by the University for research accomplishments. Diamond also was the recipient of the UNO Award for Distinguished Research or Creative Activity (ADROCA) in 1991. His current research interests include the economics of innovation and entrepreneurship. His past research interests included the reward structure of science and technological innovation's impact on economic progress. He has also done research in the history of economic thought and in labor economics.  Prof. Diamond is currently working on a book entitled Openness to Creative Destruction, in which he argues that creative destruction is indeed the essential fact about capitalism, and as such, should play a greater role in research, teaching, and policy.
Dr. John Erickson

BSAD 8490 IT
PhD, (University of Nebraska at Lincoln) Professor Erickson is the current Chair of the Marketing and Management Department at UNO. He teaches management information systems. His teaching interests include systems analysis and design, programming (using MS Visual Basic), database development, applications (using MS Access, Excel, PowerPoint, and Word), decision support systems, object oriented systems development, and data communications (telecommunications and networking). Professor Erickson's research interests include systems analysis and design, object-oriented systems analysis and design, complexity issues in systems development, UML (the Unified Modeling Language) learning and use, and ERP (Enterprise Resource Planning) systems implementation issues and problems. His work has been published in Communications of the ACM (Association for Computing Machinery), and several conference proceedings, DSI, WITS, OOPSLA, and the Symposium on Systems Analysis and Design. He co-authored a textbook chapter in IS Management Handbook, 8th Ed.
Dr. Olivier Maisondieu Laforge

BSAD 8580A International Economics/Finance
PhD (University of Cincinnati) Professor Maisondieu Laforge teaches Principles of Financial Management at the undergraduate level, and international finance at the undergraduate, MBA and Executive MBA levels. Teaching style includes class participation, in class mini-case analysis, and the use of technology to prepare students for work, or advanced study. Professor Maisondieu Laforge's research interests include insider trading, the efficiency of law, managerial. Select Papers include "Financial Contracts for CEOs: Expropriation or Effective Corporate Governance?"; "Informed trading and Enforcement: Evidence from bid-ask spreads in France and Britain"; and "When Does Proxy Information Become Public?" Dr. Maisondieu Laforge is a member of Financial Management Association, and the Academy of Economics and Finance, and he has been a regular contributor at associational meetings.
Dr. Patti Meglich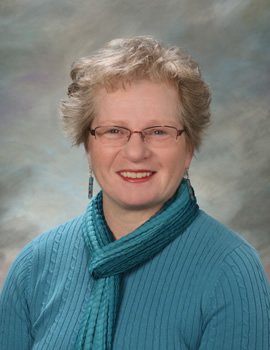 BSAD 8280A HR Management
PhD (Kent State University).  Professor Meglich teaches undergraduate Human Resource Management, Staffing, and Talent Development courses and the graduate HR Seminar and Executive MBA Human Resource Management courses.  She serves as the Internship Coordinator for Management and Marketing students.  Dr. Meglich has received the following teaching awards: CBA Dean's Award for Excellence in Teaching in 2012, CBA Distinguished Marketing and Management Professor of the Year in 2011 and 2012. Dr. Meglich delivers a number of programs to local companies in the Executive Education program.  She has developed and delivered training to first-line supervisors as well as middle managers for organizations such as UP, AGP, and Performance Auto Group.  Her continued engagement with the business community connects her teaching with practical applications.
Dr. George Morgan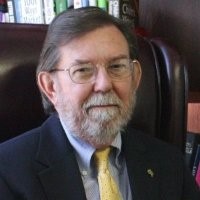 BSAD 8480 Economics
Professor Morgan holds degrees from Southwestern College, San Diego State University and Purdue University.  He has held faculty appointments in Economics at Purdue University and Ball State University.  In 1979 he entered the financial services industry in Omaha Nebraska where he serviced as Vice President at a regional brokerage firm.  From then until 2010 he provided investment advice to individual and corporate clients in the Omaha area.  In 2000 he published "Making Millions", the story of the Omaha Financial Community.  In 2010, he accepted a position as Adjunct Professor of Finance at the University of Nebraska, Omaha, where he teaches in the investment sciences program.  He also serves on the faculty of the University's Executive MBA program.  Recently, he published Six things Wall Street Won't tell you.  This latest publication utilizes his unique combination of academic and real world experience to provide individual investors with knowledge of how our global, electronic stock markets really function.  In conjunctions with his book, he offers investment workshops to the general public. 
Dr. Andrew Noon
BSAD 8240 Leadership
Andy has over ten years of human resources consulting experience.  Dr. Noon's areas of expertise include leadership identification and development; succession management; executive mentoring and coaching; organization and culture change; and employee engagement. As the former Manager of Organizational Effectiveness and Corporate Learning at Mutual of Omaha, Dr. Noon led a team of professionals responsible for leadership assessment, selection, development, and succession planning, enterprise training, and employee engagement. Dr. Noon holds a Doctor of Philosophy degree in Industrial/Organizational Psychology from UNL, and a Masters and Bachelor's Degree in Psychology from UNO. He is currently employed at Valmont Industries in Omaha.
Dr. Birud Sindhav

BSAD 8460 Leadership & Management Toolkit
PhD (University of Oklahoma) Professor Sindhav teaches Marketing Research in the undergraduate program, Marketing Strategy in the MBA program, and Leadership and Managerial Toolkit in the Executive MBA program. Dr. Sindhav's other teaching interests include Marketing on the Internet. He has taught classes at the Management Institute, Innsbruck, Austria and visited the UK and Australia markets with Executive MBA students for market feasibility studies for clients. He was the recipient of the Distinguished Professor award by the Department of Marketing and Management in 2008. Professor Sindhav's research interests focus on areas of business-to-business commercial relationships, including communication and coordination issues among firms in marketing channels. He, with his colleagues at the UNO, has studied organizational justice in marketing channels and perceptions of justice among airline passengers following the 9/11 events. Dr. Sindhav is also researching issues related to marketing on the Internet, including E-tailing and Social Media.
Dr. Steve Schulz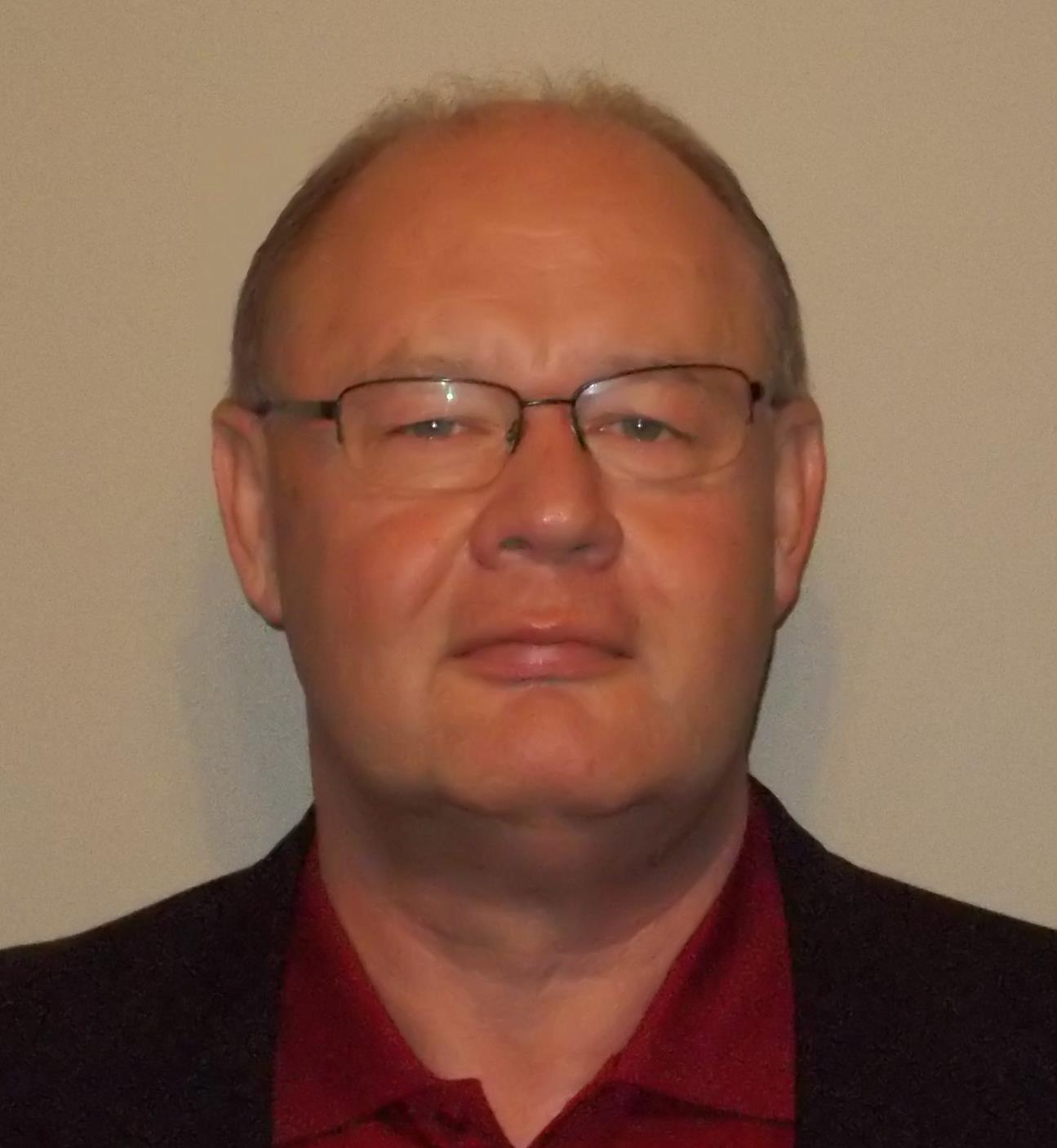 PhD (University of Nebraska-Lincoln), Dr. Schulz serves as the director of the Supply Chain Management program at UNO and teaches courses in Sustainable Supply Chain Management, Industrial Purchasing and Logistics, and Global Sourcing and New Product Innovation.  He has over 20 years of industry experience in global sourcing, new product development, strategic planning, and leadership development.  His research interests include buyer-seller relationships, high-performance organizations, and service-dominant logic.  Dr. Schulz is a member of APICS, the Council of Supply Chain Management Professionals, the Institute for Supply Management, and the Academy of Management.
Dr. David Volkman

BSAD 8360 Finance, BSAD 8590 Capstone
PhD (University of Nebraska at Lincoln), CFA Professor Volkman teaches Financial Management to graduate students. In the undergraduate program, he teaches Management of Business Finance, Commercial Banking, Corporate Finance, Business Statistics, Financial Markets, Portfolio Management and Bank Administration. In addition to these topics, he is interested in investment management and strategic analysis. Professor Volkman is a member of Financial Executive International Board of Directors, Chartered Financial Analysis, Omaha/Lincoln Chapter of Financial Analysts, Association of Investment Management Researchers, LOVE Omaha Board of Directors (A community nonprofit organization), Marriage Encounter Presenter, and Bishops Pastoral Plan Representative. He has been active in a number of committees and task forces within the college.
Our Campus. Otherwise Known as Omaha.
The University of Nebraska does not discriminate based on race, color, ethnicity, national origin, sex, pregnancy, sexual orientation, gender identity, religion, disability, age, genetic information, veteran status, marital status, and/or political affiliation in its programs, activities, or employment. Learn more about Equity, Access and Diversity.
scroll to top of page