Rishi Batra
Rishi is a General Surgery Resident at the University of Nebraska Medical Center (UNMC).  He graduated from medical school at UNMC in 2014 and has completed two clinical years in general surgery. He is currently doing a two-year research fellowship with vascular surgeon, Dr. Tim Baxter, studying abdominal aortic aneurysms. He is originally from Omaha and attended the University of Nebraska-Lincoln where he graduated with a Bachelor of Science in Biological Sciences. In his spare time, he enjoys catching up with friends and family, Nebraska football, and traveling abroad.
Chris Denney
Chris works in Strategic Planning and Development at Nebraska Orthopedic Hospital. He is a graduate of the University of Nebraska at Omaha (UNO) with a Bachelor of Arts degree in Business Administration. He was a four year starter and served as a captain on the football team at UNO.  Chris is currently active in the community and serves as a Board Member of the Cystic Fibrosis Foundation and University of Nebraska Omaha Alumni Association. Chris and his wife, Vanessa, enjoy traveling, golf, and spending time with friends and family.
Theresa Faure
Theresa is the Operations Manager for Regional Pathology Services at the University of Nebraska Medical Center (UNMC). Theresa's greatest strengths are strategic planning, project management and data analytics. She serves on the Nebraska Public Health Laboratory Committee and is on the Business Administration Team for the Department of Pathology and Microbiology. While at UNMC, she was recognized as a Chancellors Silver "U" recipient in 2014. She completed the UNMC Foundations for Success Program in 2011 and Management Series in 2012. Theresa received her Bachelor of Science in Chemistry from the University of Nebraska at Omaha. While in college, she conducted research and has a publication in the ACS Medicinal Chemistry Letters. In her free time, she enjoys spending time with her family, boating, skiing, and traveling. She also is a volunteer for animal rescues in Omaha.
Patrick Gomez
Patrick is the Production Control Supervisor within Operations for Hexagon Composites (CNG Automotive Products Division -Lincoln), the global leader in composite cylinders for natural gas vehicles (NGV) which includes medium- and heavy-duty vehicles.  Patrick's group focuses on Production Planning and Operations for the company. He is a graduate of San Diego State University, where he received a bachelor's degree in Economics. Patrick also works as an Instructor for Boys Town Common Sense Parenting, a parenting program that can be applied to every family.  Patrick was born in California, but has called Nebraska home for the past 10 years. He lives in Lincoln with his daughters Chloe (5) and Elise (2).  He enjoys spending time with his girls attending the many activities they are involved in, visiting family, and vacationing.
Hallie Hanlon-Ward
Hallie completed her undergrad at American Military University, and her Master of Human Relations Degree at the University of Oklahoma. Hallie hails from Juneau, Alaska, but after a 10 year Air Force career, several moves, and several deployments, she currently lives in Papillion, NE with her husband Ryan and two step-children.
Leah Jackson
Leah Jackson is the Customer Success Manager in the Public Library, Academic and Government Division at Infogroup.  In this role she works in the sales team to ensure the demands of the clients and end-users are being met.  She is the liaison between the sales team and other divisions, working closely with the product, development and marketing teams.  Previous to this she spent six years working internationally, where she worked with executives and key decision makers in top tier multinational corporations in Japan, South Korea, France and Germany.  Leah and her husband Richard met in Japan and currently live in Bellevue, NE.  They enjoy DIY projects, craft beer, travel, and spending time with family.
Alice Kueh
Alice was born and raised in Kuching, Malaysia. She came to Nebraska 15 years ago to pursue education and better job opportunities. She received a Bachelor of Science in Nutrition and a Master of Science in Molecular Nutrition from the University of Nebraska-Lincoln. Alice is the Research Supervisor for the Clinical Trials Office at the UNMC Fred and Pamela Buffett Cancer Center and has worked at UNMC since 2006. Her primary responsibilities include managing the multicenter cancer repository called iCaRe2 and numerous multidisciplinary research project implementations and management. Alice and her husband, Dan, have 3 children, Abby (9), Hayden (7) and Lauren (2). Her family enjoys outdoor recreation, gardening, swimming and traveling.
Arulvel Kumarasamy
Arulvel is the Lead Software Engineer in Omaha-based Infogroup, Inc., a leading provider of innovative business data, and marketing solutions. His responsibilities include defining standards, development, and maintenance of software applications for Infogroup's operations. Arulvel has developed software for healthcare, finance, and staffing industries. He received his Bachelor of Computer Science and Engineering degree from Bharathiar University, India. Arulvel lives in Omaha with his wife, Sathya, and their son, Aswin. He enjoys doing home improvement projects and traveling with his family.
Jennifer Miller
Jennifer is the Manager of Sales and Support for Nebraska, Iowa, and the Dakotas at Aetna. She has been with the company for five years and started out as a Utilization Management nurse and went on to Manage the Pre-Authorization department for the commercial, Medicare, and Medicaid lines of business. Jennifer received a Bachelor of Science in Psychology from the University of Nebraska at Omaha and also received her Bachelor of Science in Nursing from Nebraska Methodist College through their accelerated program. Jennifer is also a certified professional coder. She was born and raised in Omaha. During her free time she enjoys spending time with her son Aidan, working out, shopping, and watching movies.
Daniel Narez
Daniel Narez is a Sales Representative for Saint-Gobain Abrasives for the Automotive Aftermarket, which is headquartered in Worcester, MA. As a remote employee in Omaha, he works distribution and end users throughout his territory. In his dynamic role, his responsibilities include account management, promotions, training, conversions, and demonstrations for Nebraska and Iowa. Daniel has been recognized for his various achievements, including "Quota Buster," due to his continued regional growth. He is originally from Southern California where he attended the University of California, Riverside and received a Bachelor of Arts in Psychology. Daniel has enjoyed his transition to the Midwest and all that it has to offer.
Jon Nguyen
Jon, an Omaha native, is the Division Administrator for Infectious Diseases at the University of Nebraska Medical Center. In his role, he coordinates the business affairs for the Division, leads non-faculty personnel, and works with multiple organizations to accomplish the educational, research, and clinical goals of the Department and Division. Jon is a graduate of Creighton University where he received his Bachelor of Science in Health Administration and Policy. Jon has presented on Ebola waste handling to multiple Ebola Assessment Centers and Ebola Treatment Centers. Jon maintains the certification of Certified Health Environmental Services Professional (CHESP) through the American Hospital Association. He lives in Omaha with his wife, Emily, and daughter, Alexis.
O. Ayoola Ogun
Ayoola currently works in The Division of Trauma Surgery and Surgical Critical Care at CHI health, as the Trauma Research Coordinator. She is also a Research Instructor in the Department of Surgery at Creighton University School of Medicine. Previous to these titles, Ayoola was at the Boys Town National Research Hospital, where she completed her Post Doctoral Research Fellowship in the Vestibular Neurogenetics Laboratory, then joined the Psychoacoustics Laboratory at Boys Town. Ayoola received her Bachelor of Science in Dental Hygiene from the Medical College of Georgia and her MD from Ponzan University of Medical Science. While at work she enjoys teaching, learning and building successful teams. Outside of work, Ayoola spends time with her family, travels, learns about other cultures, and bakes.
Delette Olberg
Delette is the Vice President of Public and Government Relations at Tenaska, one of the largest privately held, independent energy companies in the US. In this role she oversees all government, public and community relations strategies for Tenaska, its development team, and affiliates throughout the states. Delette is active in several energy organizations, including the Electric Power Supply Association (EPSA), Solar Energy Industries Association (SEIA) and Women in Energy (WIE). Prior to joining Tenaska, Ms. Olberg worked as Director of Public Affairs for the Americas for Trina Solar and Director of Public Affairs for Edison International. Her 20 years of legislative experience includes serving as Special Advisor and Chief Deputy Appointments Secretary to California Governor Arnold Schwarzenegger. Delette earned a Bachelor of Arts degree cum laude in government from California State University in Sacramento.  She is married with four children.
Chelsie Olson
Chelsie is a Community Engagement Leader for Thrivent Financial, a Fortune 500 financial services organization.  She helps manage brand awareness, marketing strategy, and business development for over 20 financial representatives in the Greater Omaha area. She also serves as an Executive Committee Member for the Nebraska Fraternal Alliance, an organization dedicated to advocacy and support of the 36 Fraternal Benefit Societies in Nebraska. Chelsie received a Bachelor of Arts in Communication Studies and Spanish from the University of Nebraska Lincoln. She enjoys opportunities to connect with non-profit organizations in Nebraska and currently serves on the Statewide Leadership Council for the Alzheimer's Association Nebraska Chapter and Development Committee for Habitat for Humanity of Sarpy County.  In her free time, she enjoys doing home remodeling projects with her husband, Luke, and entering pies in local baking competitions.
Kristen Paulmeyer
Kristen is an Insulin pump and CGM specialist at Diabetes Supply Center of the Midlands, a for-profit subsidiary of Diabetes Education Center of the Midlands, a non-profit organization committed to helping those with Diabetes. Her main responsibility is to help customers navigate insurance and compare insulin pumps and continuous glucose monitoring systems to determine which products best fit their lives, both medically and financially.  Kristen earned her Bachelor of Science degree from University of Nebraska – Lincoln in Food Science and Technology.  She recently moved back from Chicago where she was the Community Service Chair for the Booth Partners Club.  She enjoys playing tennis and spending time with her husband, Dave. 
Andrea Singsaas
Andrea is the Director of Marketing at Aesthetic Surgical Images, a private cosmetic surgery practice in the heart of Omaha.  Andrea oversees all aspects of marketing for the practice, both internal and external.  Prior to her role at Aesthetic Surgical Images, she was the Manager of Sales and Education for a nationally ranked sewing machine dealership in Iowa.  She holds a Bachelor of Arts degree, majoring in Journalism and Mass Communication from Simpson College. Andrea moved to Omaha to marry her husband, Josh, where they now live with their daughter, Evelyn.  In her spare time Andrea enjoys sewing and quilting, traveling and reading.
Marissa Stanton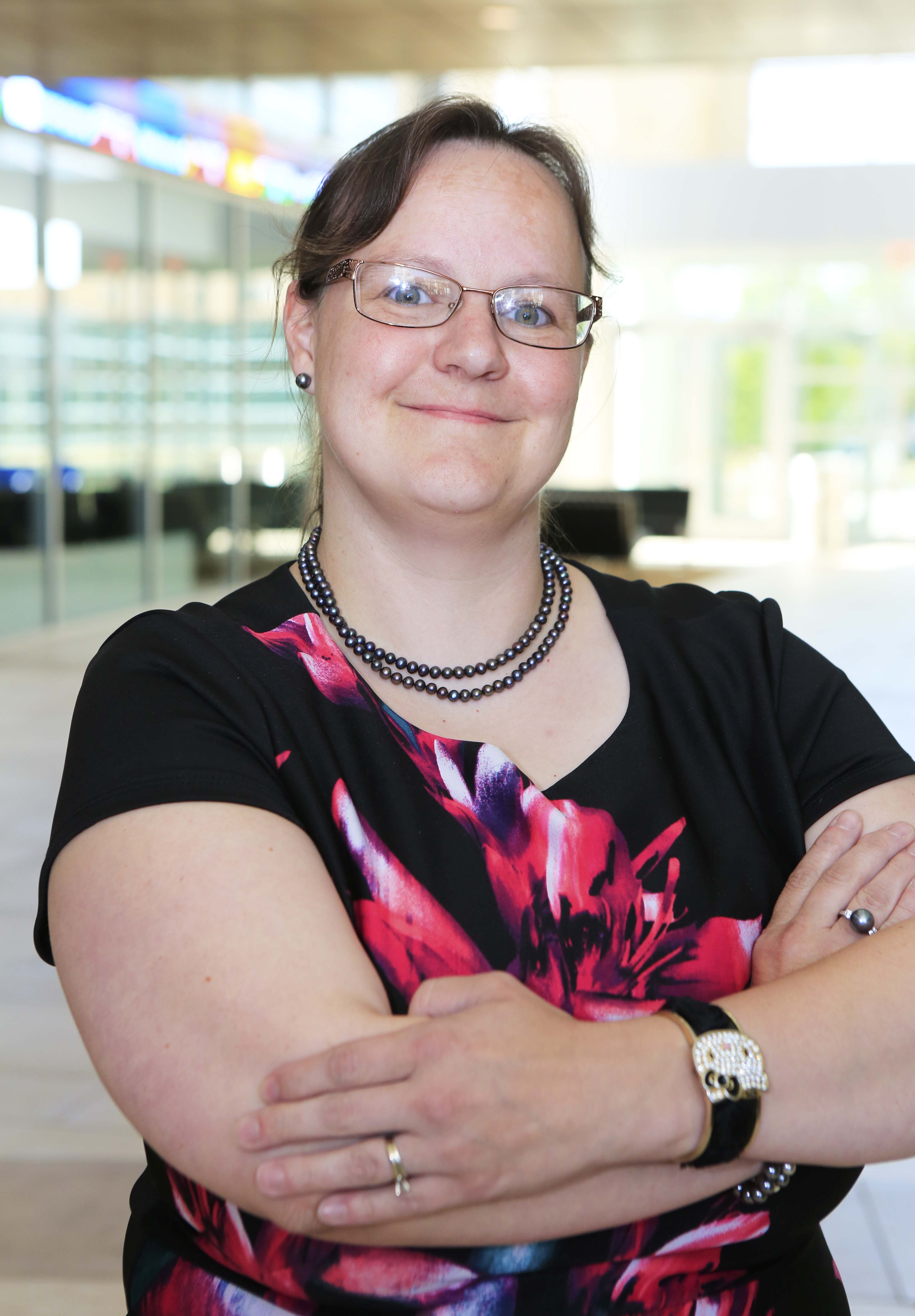 Marissa is currently the Director of Simulation and an Assistant Professor at the Creighton University College of Nursing. In her current role, she manages the daily operation of a medical simulation laboratory and studies the effectiveness of simulation in nursing education. Prior to joining Creighton's College of Nursing, Dr. Stanton managed the day-to-day operation of the Simulation in Motion-Nebraska Project at the University of Nebraska Medical Center. Her previous roles at UNMC include Research Associate in the Biochemistry Department, member of the Postdoctoral Education Advisory Council, and a tenure at the Michael F. Sorrell Center for Clinical Simulation, where she helped to manage the UNMC College of Medicine's Standardized Patient Program. A University of Nebraska-Lincoln graduate, Marissa earned a Bachelor's degree in Agricultural Science and holds a Ph.D. in Pathology and Microbiology from UNMC. In her spare time, Marissa enjoys reading and playing board games.
Jeanee Weiss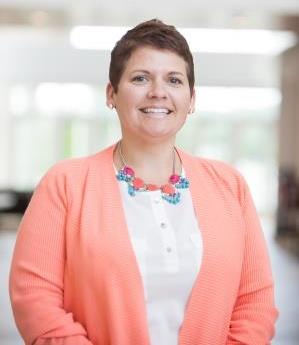 Jeanee, an Omaha native, is the CEO for Building Healthy Futures, a nonprofit organization that works to improve access to health care for underserved children in the community. Jeanee earned her Bachelor of Science degree from the University of Texas - El Paso in Kinesiology and minored in Education, while becoming a Certified Athletic Trainer and traveling with the UTEP Women's Basketball team.  Her varied career includes thirteen years in secondary education in Houston, TX and Omaha Public Schools. After completing her Master's degree in K-12 Educational Administration from University of Nebraska at Omaha, Jeanee was drawn into the nonprofit sector with an interest in improving health and educational outcomes for vulnerable children. Currently, she serves on the Douglas County Board of Health, volunteers as a mentor with Big Brothers Big Sisters, and leads a support group for NICU parents at Children's Hospital. Jeanee lives in Omaha with her husband Eric and four year old daughter, Rowen.
Our Campus. Otherwise Known as Omaha.
The University of Nebraska does not discriminate based on race, color, ethnicity, national origin, sex, pregnancy, sexual orientation, gender identity, religion, disability, age, genetic information, veteran status, marital status, and/or political affiliation in its programs, activities, or employment. Learn more about Equity, Access and Diversity.
scroll to top of page