International Business Consulting Project
Since 1989, Executive MBA teams have conducted over 102 projects for more than 77 sponsors in 41 different countries.

---
Argentina | Austria | Australia | Belgium | Brazil | Canada | Chile | China |Costa Rica | Czech Republic | Denmark | Dominican Republic | France | Germany | Ghana | Hong Kong | Hungary | India | Italy | Laos | Lithuania | Malaysia | Mexico | Moldova | Nicaragua | Philippines | Poland | Romania | Russia | Saudi Arabia | Singapore | South Africa | Spain | Switzerland | Tanzania | Thailand | The Netherlands | United Kingdom | Vietnam
---
Project Types
Market Entry, Expansion or Diversification
Competitive Intelligence
Market Analysis and Assessment
Financial Feasibility
Manufacturing Site Analysis & Selection
Representation/Market Development
Questions about Due Diligence
Business Startup Issues
Confirm/Reject Pending Decisions
Other Business Consulting Needs
Students
The Executive MBA program culminates with a capstone business consulting project that helps integrate business theory and practice taught in the classroom through the application of newly acquired knowledge and skills to a real-world business objective.
1. Integrative Analysis Report
The first component of the international project is the Integrative Analysis report. Executive EMBA project teams conduct an integrative analysis focused on the viability of introducing a new or existing product/service into a foreign market. This foundational research includes strategic, situational and competitive analysis, key financial decisions, a complete review of marketing issues, and an examination of the legal environment.
2. Overseas Trip
The International Capstone Project includes up to two weeks of required overseas travel and research in the target market country. The cost of the overseas activity for the projects is included in the program tuition charge. The team-based projects may be sponsored by local, regional, or national business enterprises, or by government or private foundations.
3. Capstone Report
The program culminates with the Capstone Report, prepared by the teams, that delivers a focused, prescriptive market entry analysis including industry, company, and product specific international opportunities and challenges in the country of interest. It is based on 1200 person hours of sophisticated research and analysis, including 30-50 on-site interviews with industry, government, consumer organizations, trade assiciations and academic officials.
Project Sponsors
As sponsors, your company will receive high-quality, professional research and report at a fraction of the cost of business research performed by consulting organizations.
Previous Sponsors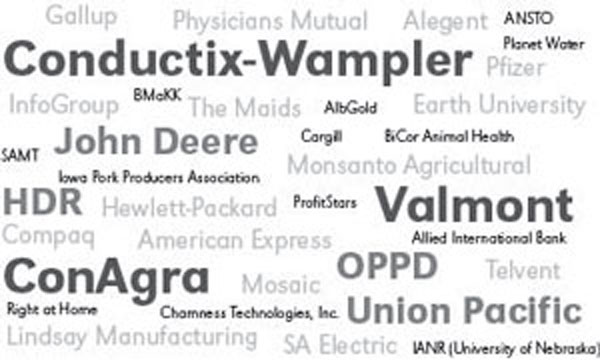 ---
Testimonials
"We felt our project was expertly handled and were impressed with the high quality of the Tetrad/Capstone team's communication skills and work. They were able to gain access to key decision makers in Europe; far more than we could have done ourselves. In the end, we avoided pursuing a product that wasn't going to pay off. We would not hesitate to conduct another project with the EMBA Program, should the need arise."
—Rod Griffith, Director of Marketing, Americas, Conductix-Wampfler
 "The research that the UNO EMBA team completed for Telvent DTN was thorough and on-target. The UNO EMBA students were very professional and worked hard to ensure the project met the objectives we set together. The research results and recommendations continue to be referenced within our company as we proceed with our international growth strategy. I highly recommend the UNO Executive MBA Capstone as an efficient approach to further global research and market understanding."
—Tamara Kass, VP of International Agriculture for Telvent DTN
"We are in general very happy with the relationship with the university (UNO) and more happy with the work which the Executive MBA team did for us. I trust that we will continue our participation in future."
—Dr. Willie de Beer, Chief Operations Officer, Electricity Distribution Industry Holdings, Ltd.
"We also have found great benefit from the project work with the Executive MBA program and look forward to potential future projects."
—Lon Miller, CEO at Conductix-Wampfler
"The Executive MBA team was professional, dedicated and clearly believed in the mission of Mosaic International. The research that they performed prior to leaving on the ground in Tanzania and then upon their return was extensive, cohesive, and contributed to a very professional final product. The report provided to Mosaic International gave a powerful set of recommendations that will directly contribute to the ongoing success and sustainability of the BCC program and those the program serves. It was an honor and a privilege to have the opportunity to partner with the UNO Executive MBA Program, their students, and staff. The work the team did ill contribute to providing health, hope and happiness for years to come for those we serve in Moshi, Tanzania."
—Rich Carman, Vice President of International Relations, Mosaic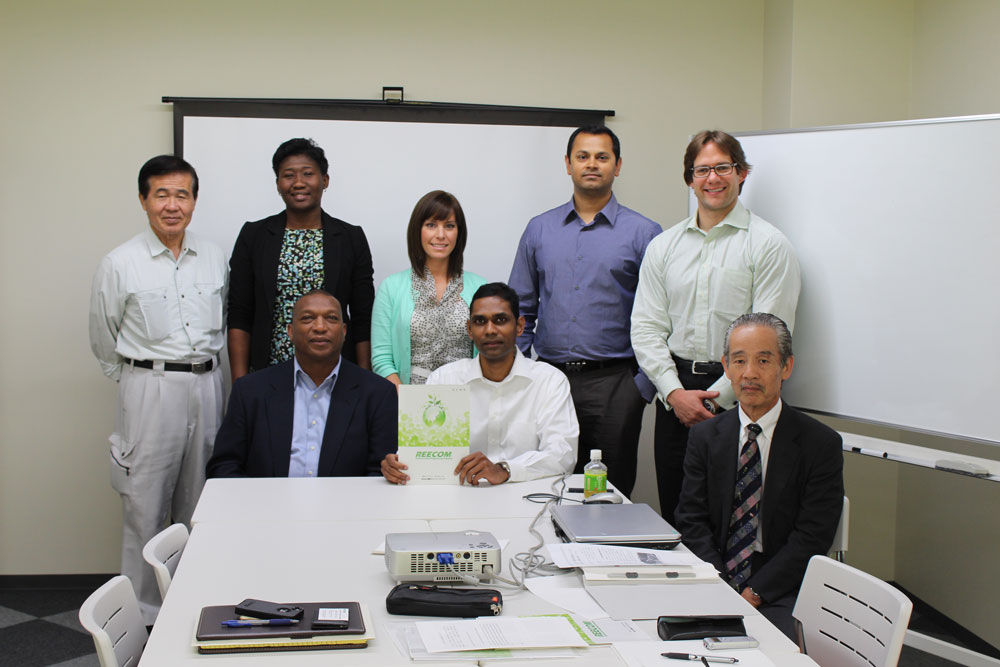 Our Campus. Otherwise Known as Omaha.
The University of Nebraska does not discriminate based on race, color, ethnicity, national origin, sex, pregnancy, sexual orientation, gender identity, religion, disability, age, genetic information, veteran status, marital status, and/or political affiliation in its programs, activities, or employment. Learn more about Equity, Access and Diversity.
scroll to top of page