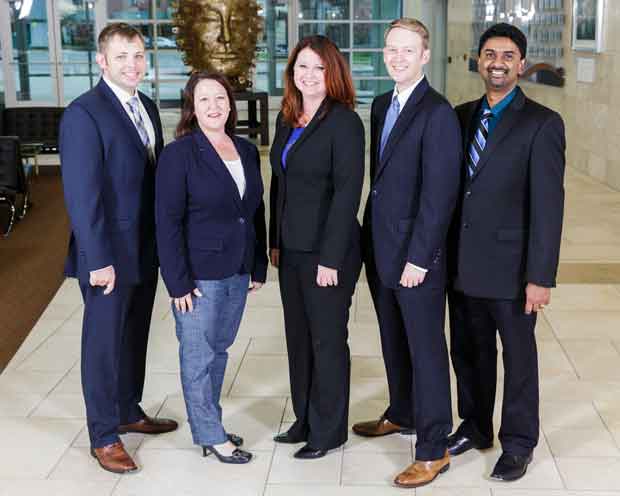 Invest in Yourself. Invest in Your Future.
Attending UNO's Executive MBA program indicates a major investment in your future. As the most cost-effective Executive MBA in the Midwest, we are able to offer you an excellent education with a tremendous cost-benefit ratio. 

The Executive MBA program cost is all-inclusive and covers all university tuition and fees, classroom materials including textbooks and course-specific software, catered meals, on-campus parking, up to two weeks of international travel, research-related expenses, special events, and other value-added services. 
Program cost for Class of 2018 (begins August 2017):

Financial Aid:
Whether you are self-sponsored or supported in part by your employer, UNO can provide eligible students access to favorably priced loan programs. Contact Marty Habrock or Angelia Turner in the UNO Office of Financial Support and Scholarships for more information at 402-554-2327 or visit www.financialaid.unomaha.edu.