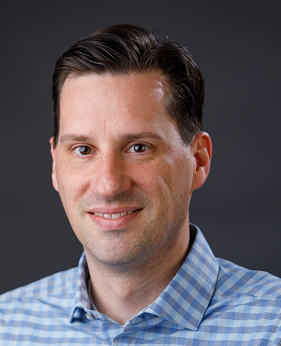 Dr. Daniel Nathan Hawkins
Sociology & Anthropology, Associate Professor
---
email:
office:
ASH  383-I
office phone:
department phone:
area of focus:
Family Sociology, Sociology of Sport, Quantitative Methods
note:
This profile is pulling in data from Digital Measures. Postings on personal websites or social media do not indicate that the individual is speaking on behalf of UNO.
General Information
---
Biography
Dan Hawkins is Associate Professor of Sociology and Interim Faculty Director of Online Learning at the University of Nebraska Omaha. Before coming to UNO in 2006, he earned a BS in Anthropology from the University of Wisconsin-Madison and an MA and PhD in Sociology from Penn State.
Teaching Interests
Dr. Hawkins has taught a number of courses that contribute to the department's undergraduate and graduate degrees in Sociology, including Social Statistics, Social Problems, Sociology of Families, Sport & Society, Senior Thesis, American Family Problems, Sociology of Fatherhood, Sociological Inquiry & Research Design and Sociological Statistics. He recently taught an Honors seminar on Race & Politics in American Sports, and he is developing an undergraduate course called Sociology on Film.
Research Interests
Dr. Hawkins main research interests are in family sociology and the sociology of sport. His work on marital quality, parent-child relationships, and fatherhood appears in Social Forces, the Journal of Marriage and Family, the American Sociological Review, and the Journal of Family Issues. His articles on the intersections among sport, globalization, and media are published in The Sociological Quarterly and the Journal of Sports Management and Commercialization. Dr. Hawkins' current research projects examine protest in the NFL; attitudes toward youth sports participation; and the effect of college coaching salaries on student-athlete graduation rates. He has other work with colleagues examining gender, racial, and educational inequalities published in Armed Forces & Society, the International Journal of Medical Students, and the International Journal of Interdisciplinary Social and Community Studies.
Service Summary
Dr. Hawkins has many service interests and commitments at the university and beyond. At UNO, he is currently serving on the Common Reader Experience Committee, the Chairs & Directors Professional Development Steering Committee, the Division of Continuing Studies' Faculty Academic Planning Committee, and the College of Arts & Sciences Reappointment, Promotion, & Tenure Committee. He is on the editorial board of the Journal of Marriage and Family, and in the Omaha community, he is a member of the Omaha Public Schools Citizen Advisory Committee and volunteers as TeamMates middle school mentor.
Education
Ph D, Pennsylvania State University, University Park, PA, Sociology, 2006
MA, Pennsylvania State University, University Park, PA, Sociology, 2002
BS, University of Wisconsin-Madison, Madison, WI, Anthroplogy, 2000