Letter From the Chancellor
Letter from John Christensen, PhD, Chancellor Emeritus at UNO
Dear Friends: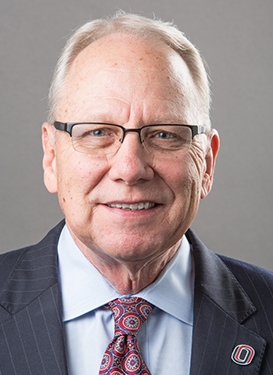 On behalf of the University of Nebraska at Omaha, I would like to express our excitement and pride in the establishment of the new UNO Natan and Hannah Schwalb Center for Israel and Jewish Studies. UNO has maintained a strong commitment to the principles of inclusion, representation, openness and diversity. The creation of the Schwalb Center supports this commitment by bringing together American and Israeli scholars to research, discuss and teach about Israel and Judaic history, politics, culture and society.
UNO has a long history of supporting Judaic Studies. In addition to teaching courses in Judaic Studies and the Holocaust, UNO has both hosted and sent delegations, individual faculty and students to and from Israel. Bethsaida, which is a world-renowned archeological program, attracts many students and community members to Israel each year. The Rabbi Sidney H. Brooks Lecture Series brings first-class scholars to our campus to talk about Judaism annually. We are pleased to see this Jewish Studies program now expanded to include Israel Studies through courses and lectures, visiting professors, travel grants and scholarships.
In working with the Jewish Federation of Omaha and private supporters, UNO is one of the few academic institutions nationally to establish such a Center. We are pleased to provide this latest step forward in our mission to prepare our students to face the challenges of a new global era.
Sincerely,
Dr. John Christensen