Applying What You Learn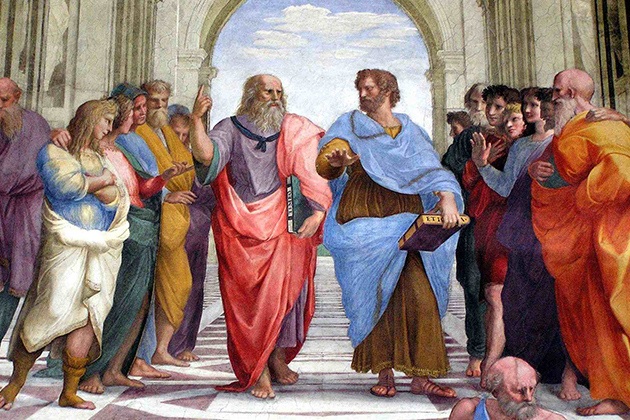 In his message to the students in the College of Arts and Sciences, Dean Boocker explains the importance of "making knowledge matter." We believe that means helping you develop useful, real-world skills. Philosophy is known for providing the sophisticated training in critical analysis, writing, and problem solving that employers in many fields demand.
---
Knowledge & Skills Gained as a Philosophy Major
Knowledge:
The study of philosophy develops skills in critically evaluating ideas and arguments.
Philosophy studies the reasoning process itself.
Ethics is a subject within philosophy that teaches students how to reason about values and the rightness of actions.
Studying the history of philosophy is essential to understanding the history of ideas and culture.
---
Skills:
Critical Reasoning - The ability to understand the key issues in decision-making or problem solving; to identify general principles that link related problems together; to evaluate the strength and weakness of evidence.
Facility with Arguments - The ability to employ arguments to persuade others; to reason from premises to sound and cogent conclusions; to assess the implications of a position.
Communication Skills - The ability to clarify, simplify, and convey arguments and information to others; to listen carefully and understand different points of view.
Information Management - The ability to organize complex information and use it to solve problems.
Design and Planning Skills - The ability to look at a problem from different angles and identify alternative courses of action.
Research and Investigation Skills - The ability to seek out information; to identify problems and needs; to systematically define a problem; to formulate questions relevant to clarifying a particular problem, topic, or issue.
Management and Administration Skills - The ability to analyze tasks and set priorities; to identify resource materials useful in the solution of a problem.