Sapphire Andersen pursues multiple passions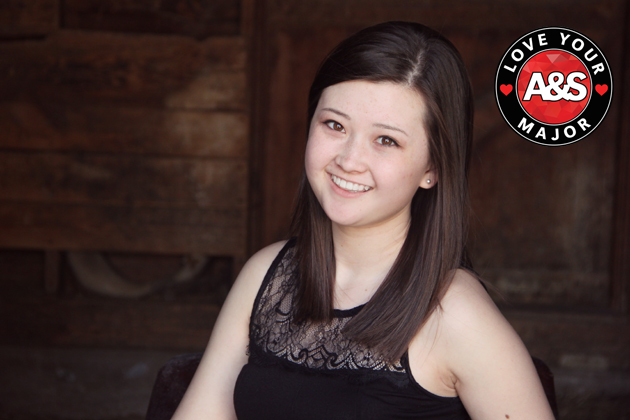 Sapphire Andersen's story is about loving more than one major.
 "I chose my English major as a senior in high school and I am probably one of the few students who can claim they've stuck with their original major throughout three years of college."
 Because she stayed in one major, she got started on track right away, and it opened her schedule up to other things.  "I now have the time and flexibility in my schedule to pick up another major in an area that I'm interested in."  She chose Political Science. 
One of her English professors, Dr. Kristin Girten, helped her get an internship at Legal Aid of Nebraska, an organization that provides free legal services to families and individuals in financial need.  "That was an incredible opportunity to witness first-hand what lawyers can do, especially for people who are living in poverty and may be unable to provide for themselves and their families."
Sapphire's plan is to attend law school following her undergraduate career.  "My internship at Legal Aid has only fueled the fire, so to speak, and I look forward to all that my future holds."
If you have a story idea, news tip, or inquiry please contact:
Joan Bell | jbell@unomaha.edu