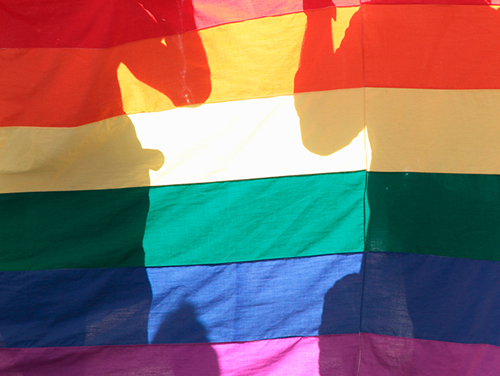 LGBTQ (lesbian, gay, bisexual, transgender, and queer1)/Sexuality studies is an
interdisciplinary field that examines the identities, experiences, and social positions
of people often referred to as sexual minorities. The field also examines sexual
behaviors, identities, and communities as sex plays a key role in many people's lives.
LGBTQ/Sexuality studies has origins in many disciplines, including Anthropology,
Art, English, History, Media Studies, Psychology, Public Health, Sociology, Theatre,
and Women's and Gender Studies, among others. The field includes topics such as:
identity formation of non‐heterosexual sexualities, non‐gender binary identities,
health and wellbeing of sexual minorities, subcultural groups, the politics of identity,
and representations of queer lives in popular culture. This minor acknowledges that
sexuality is an important distinguishing factor of our lives on par with race, social
class, and gender.
This minor will complement a wide variety of students from many majors, including
undergraduates planning for careers or further study in numerous disciplines.
Students interested in areas of social justice, community engagement, or diversity
will specifically be interested. Students from disciplines where direct client work
(social work, counseling, education) may also be interested in these courses if they
want to work with LGBTQ communities.
Undergraduate students will be expected to complete at least 15 credit hours of
LGBTQ/Sexuality courses with a grade of C or higher. Nine credit hours must be
upper division (3000 or higher) courses. There are three required courses: WGST
2010 or 2020, HED/WGST 3080, and SOC 3700.
Please contact Dr. Jay Irwin with questions: jirwin@unomaha.edu
If you have a story idea, news tip, or inquiry please contact:
Courtni Kopietz | ckopietz@unomaha.edu