Jonathan Santo, PhD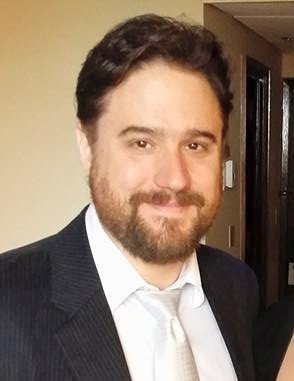 Associate Professor
Psychology
402.554.4056
Arts & Sciences Hall 347 S
Tel: 402.554.4056
Email: jsanto@unomaha.edu
Teaching
Adolescent Development, Statistics, Cross-Cultural Psychology
Research
Adolescent identity development, Moderators of the depressive effects of peer victimization, Cross-cultural differences in peer relations
Education
Ph.D., Psychology (Research concentration), Concordia University (2009), Montreal, Quebec, Canada.  Dissertation: Adolescent Self-Concept, Peer Relations and Context: An Ecological Systems Theory Approach.
Peer Reviewed Publications
Santo J.B., Saldarriaga L.M., Velásquez A.M., Meyer, F. & Bukowski W.M. (in press). Correlates of Early Adolescent Friend Choice Order in a Colombian Sample: Interactions Between Friend, Individual and Contextual Prosocial Behavior and Aggression. Journal of Latino/Latin American Studies.
Chen, B. & Santo J.B. (in press). The Relationships Between Anxious and Unsociable Withdrawal and Peer Difficulties: The Moderating Role of Insecure Attachment. International Journal of Developmental Development.
Buttner, A., Thompson, B., Strasser, R. & Santo J.B. (2015). Evidence for a synchronization of hormonal states between humans and dogs during competition. Physiology & Behavior, 147, 54–62.
Cortese, M. J., Hacker, S., Schock, J., & Santo, J. B. (2014). Is reading-aloud performance in megastudies systematically influenced by the list context?. The Quarterly Journal of Experimental Psychology, (ahead-of-print), 1-12.
Schneider, B.H., Manetti, M., Frattini, L., Rania, Santo J.B., Coplan, R.J. & Cwinn, E. (2014). Successful Transition to Elementary School and the Implementation of Facilitative Practices Specified in the Reggio-Emilia Philosophy. School Psychology International, Vol. 35(5) 447–462.
Santo J.B., da Cunha, J., Saldarriaga L.M., Recchia H., Martin-Storey A., Bukowski W.M., Lopez L.S. & Carmago, G. (2013). Measurement Invariance of Self-Continuity Strategies: Comparisons of Early Adolescents from Brazil, Canada, and Colombia.European Journal of Developmental Psychology (special section on instruments and procedures for developmental research), Vol. 10(4), 518-525.
Burr A., Santo J.B., & Pushkar D. (2013). Investigating the Portrait Values Questionnaire at Two Transitions in Adulthood:  Retirement and University. Quality & Quantity.
Ellenbogen M.A., Linnen A.M., Santo J.B., aan het Rot, M., Hodgins S. & Young, S. (2013). Salivary cortisol and interpersonal functioning: An event-contingent recording study in the offspring of parents with bipolar disorder. Psychoneuroendocrinology, 38(7), 997-1006.
Santo J.B., Bukowski W.M., Lopez L.S., Carmago, G., Mayman S.B. & Adams, R. E. (2013). Factors underlying contextual variations in the structure of the self: Differences related to SES, gender, culture and "majority/"non-majority" status during early adolescence. Journal of Research on Adolescence (special issue on adolescents in the majority world), 23(1), 69-80.
Mustoe, A., Birnie, A. K., Korgan, A.C., Santo J.B., French, J. A. (2012). Natural variation in gestational cortisol is associated with patterns of growth in marmoset monkeys (Callithrix geoffroyi). General and Comparative Endocrinology, 175(3), 519-226.
Pullen, C. A., Yates, B. C., Santo J.B., Dizona, P.J., Boeckner, L., Hageman, P.A., Walker, S., N. (2012). Effects of a Wellness for Women Intervention on Healthy Eating Behavior in Midlife Rural Women. Social Science and Medicine, 75, 659-667.
Reiter-Palmon, R., Robinson, E., Kaufman, L & Santo J.B. (2012). Is Self Evaluation of Creativity a Useful Criterion? Creativity Research Journal, 24, 107-114.
Stone, T., Santo, J. B., & Wittich, W. (2012). Mediating and moderating effects on the association between vision loss and depression among older adults, Insight: Research and Practice in Visual Impairment and Blindness, 5(1), 30-37.
Adams, R.E., Santo J.B. & Bukowski W.M. (2011). The Presence of a Best Friend Buffers the Effects of Negative Experiences.Developmental Psychology, 47(6), 1786-1791.
Alexander, M., Santo J.B., Cunha, J., Weber, L. & Russell, S.T. (2011). Effects of Homophobic Victimization vs. Non-homophobic Victimization on School Commitment and the Moderating effect of Teacher Attitudes. Journal of LGBT Youth, 8: 289-308.
Velásquez A.M., Santo J.B., Saldarriaga L.M., Lopez L.S., & Bukowski W.M. (2010) Context-Dependent Peer Victimization: Are physical and relational aggression tolerated differently in mixed-sex versus all-girl schools? Merrill-Palmer Quarterly, 56(3): 283-302.
Ellenbogen M.A., Santo J.B., Linnen A.M., Walker C.D., & Hodgins S. (2010). High cortisol levels in the offspring of parents with bipolar disorder during two weeks of daily sampling. Bipolar Disorders, 12(1): 77-86.
Bukowski, W.M., Schwartzman, A., Santo, J.B., Bagwell, C. & Adams, R. (2009). Reactivity and distortions in the self: Narcissism, types of aggression, and the functioning of the hypothalamic-pituitary-adrenal axis during early adolescence.Development and Psychopathology, 21(4): 1249-1262.
Burr A., Santo J.B., & Pushkar D. (2009). Affective Well-Being in the Retirement Transition: Money, Health, and the Role of Values Over Three Years. Journal of Happiness Studies, 12(1): 17-40.
Bukowski W.M., Adams R.E., & Santo J.B. (2006). Recent advances for Developmental Psychopathology in the study of social and personal experiences. International Journal of Behavioral Development, 30(1): 26-30.
Boivin D.B., James F.O., Caliyurt O., Santo J.B., & Chalk C. (2003). Non-24-hour sleep-wake syndrome following a car accident. Neurology, 60(11), 1841-1843.
Book Chapters
Santo J.B., Saldarriaga L.M. & Bukowski W.M. (in press). International and comparative peer. In Köhler, Krüger & Pfaff (eds).Handbook of Peer-Research. Barbara Budrich Publishers. 
Santo J.B., & Bass E.C. (in press). Self and Peer Reports. In Hopkins, Geangu & Linkenauger (eds). Cambridge Encyclopedia of Child Development. Cambridge University Press. 
Saldarriaga L.M., Velásquez A.M., Santo J.B., Chaux E. & Bukowski W.M. (2009). School aggression in Colombia and El Salvador: Contextual variations in frequencies and effects. In Lisboa & Berger (eds). El Estudio de la Agresión en Latinoamérica (The study of Aggression in Latin-America.) Santiago: Editorial Universitaria: 85-108.  
Bukowski W.M., Adams R.E., & Santo J.B. (2006). Research on peers and adolescent development: What's doing in North America? German Yearbook on Adolescence. VS Verlag, für Sozialwissenschaften, GWV Fachverlage, GmbH, Wiesbaden: 95-106.
Boivin D.B., & Santo J.B. (2003). Circadian rhythm sleep disorders related to an abnormal escape of the sleep-wake cycle. In: M. Billiard (ed). Sleep: Physiology, Investigations and Medicine. Kluwer Academic Publishers. Norwell (MA): 493-512.
Our Campus. Otherwise Known as Omaha.
The University of Nebraska does not discriminate based on race, color, ethnicity, national origin, sex, pregnancy, sexual orientation, gender identity, religion, disability, age, genetic information, veteran status, marital status, and/or political affiliation in its programs, activities, or employment. Learn more about Equity, Access and Diversity.
scroll to top of page