Undergraduate Programs Available in International Studies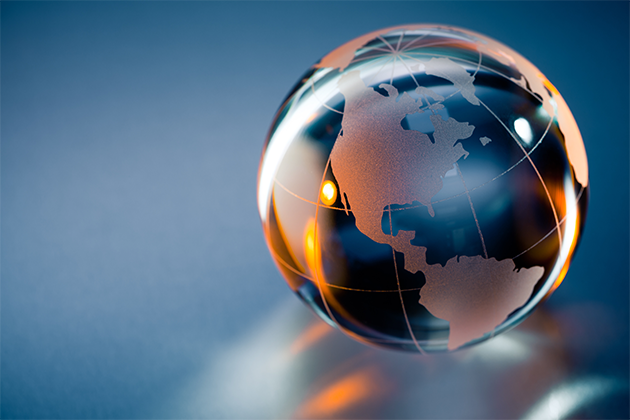 Concentrations for B.A. in International Studies Spring 2018 COURSES

Africa

INTERNATIONAL STUDIES                                               

INST-3000            Perspectives in Int'l Studies
INST-4140-013     West African Culture & Society


BLACK STUDIES 

BLST-1340            Intro to Contemporary Africa
BLST-2710            Africana Worldviews
BLST-3980-002     Cultures of African People


GEOGRAPHY

GEOG-3130        Economic Geography


HISTORY

HIST 1050          Ancient African Civilization            


 

Asia

INTERNATIONAL STUDIES                                               

INST-3000            Perspectives in Int'l Studies
INST-4140-004     Business & Social Action in India
INST-4140-009     Intl Relations of East Asia
INST-4140-011     Postcolonial Lit & Culture

HISTORY

HIST-2810          East Asia: Trad & Modern China

RELIGIOUS STUDIES

RELI-2500            Spirituality and Wellness
RELI-3500-001     Spirituality and Madness
RELI-3500-004     Japanese Religion

 

Eastern Europe and Russia

INTERNATIONAL STUDIES                                              

INST-3000            Perspectives in Int'l Studies
INST-4140-858     Conflicts, Peacebuilding & Ethics

English

ENGL-3000-005    Russian Culture & Lit

HISTORY
HIST-2710          Russia to 1855
HIST-4910-001     US and the Cold War

 

Latin America

INTERNATIONAL STUDIES

INST-3000            Perspectives in International Studies
INST-4140-008     Urban Latin America
INST-4140-015     Spanish Conversation
INST-4140-016     Spanish Conversation

English
ENGL-2490         Latino/-a Literature

LATINO/LATIN AMERICAN STUDIES

LLS-4280       International Relations of Latin America

POLITICAL SCIENCE

PSCI-3140          Latino/-a Politics

Sociology

SOC-4250           Latino/-a Immigration

 

Middle East

INTERNATIONAL STUDIES                                               

INST-3000            Perspectives in Int'l Studies
INST-4140-010     Islam and Politics

HISTORY

HIST-4910-004     Modern Iran

RELIGIOUS STUDIES

RELI-2160            New Testament
RELI-3500-003     Jerusalem
RELI-3500-850     Gender, Sexuality and Islam

 

Western Europe

INTERNATIONAL STUDIES                                               

INST-3000          Perspectives in Int'l Studies
INST-4140-001     Govt & Politics Great Britain
INST-4140-007     Bringing the War Home
INST-4140-014     Contemporary French Drama
INST-4140-015     Spanish Conversation
INST-4140-016     Spanish Conversation

ART

ART-2050           Survey Western Art History I
ART-2060           Survey Western Art History II
ART-3780           History of Architecture since 1850
ART-4770           Early Medieval Art
ART-4830           Italian Renaissance Art History
ART-4880           Modern Art I
ART-4930-001      Italy Study Abroad

ENGLISH

ENGL 2310         Brit Literature I
ENGL-2320         Brit Literature II
ENGL 2520         Lit Western Civ Modern World
ENGL-3000-001   Electric Lit of 19th Century
ENGL-3290         Irish Literature II
ENGL-4340         Shakespeare
ENGL-4960-001   Great Works of British Lit
ENGL-4960-002   Bringing the War Home
ENGL-4960-003   Crime and Detection
ENGL-4960-004   Anglo-Saxon Literature

HISTORY

HIST-2620          England since 1688
HIST-2710          Russia to 1855
HIST-4560          French Revolution/Napoleonic Era
HIST-4720          The Holocaust
HIST-4910-001     US and the Cold War
HIST-4910-002     Roman Family
HIST-4910-004     Modern Iran
HIST-4910-005     Democratization of Latin America
HIST-4910-006     Rome and the Early Church
HIST-4910-007     The Crusades

PHILOSOPHY

PHIL-3130          History of Modern Philosophy
PHIL-3140          Nineteenth Century Philosophy

POLITICAL SCIENCE

PSCI-4310          Classical Political Theory
PSCI-4500          Gov't & Politics Great Britain

RELIGIOUS STUDIES

RELI-3060           Religions of the West

THEATER

THEA-4020-004  Films of Alfred Hitchcock
THEA-4790         Theatre History/Lit: Renaissance-1850 

 

INTERNATIONAL STUDIES                                            

INST-3000           Perspectives in Int'l Studies
INST-4140-001     Gov't & Politics Great Britain (w/ travel)
INST-4140-002     Global Communication (w/ travel)
INST-4140-009     Int'l Relations of East Asia
INST-4140-010     Islam & Politics
INST-4140-012     Intelligence and National Security
INST-4140-017     War, Religion and Human Rights
INST-4140-850     US Foreign Policy
INST-4140-853     International Law
INST-4140-857     Conflict & Resolution
INST-4140-858     Conflicts, Peacebuilding and Ethics

ECONOMICS

ECON-3200        Economic Theory: Micro
ECON-3220        Economic Theory: Macro
ECON-4320        Natural Resource Economics
ECON-4620        International Monetary Economics
ECON-4660        International Economic Development

GEOGRAPHY

GEOG-4550       Geography of Globalization


PHILOSOPHY

PHIL-3180          Environmental Ethics

POLITICAL SCIENCE

PSCI-3140          Latino/a Politics
PSCI-3250          Global Security Issues
PSCI-3260          U.S. Foreign Policy
PSCI-4200          Intl Relations of East Asia
PSCI-4240          Intl Conflict Resolution
PSCI-4250          Intelligence and Nat'l Security
PSCI-4260          International Law
PSCI-4270          Global Environmental Politics
PSCI-4310          Classical Political Theory
PSCI-4500          Govt & Politics of Great Britain
PSCI-8626          Islam and Politics
PSCI-4900          Readings in Political Science


Religion

RELI-3500-005     War, Religion and Human Rights
RELI-4220           Conflicts, Peacebuilding and Ethics

Coursework

COMMUNICATION STUDIES

CMST-2010         Interpersonal Communication
CMST-2410         Small Group Communication
CMST-3130         Business and Professions
CMST-4510         Persuasion and Social Influence
CMST-4530         Intercultural Communication


ACCOUNTING

ACCT-2000     Accounting Basics
ACCT-2010     Principles of Accounting I
ACCT-2020     Principles of Accounting II
ACCT-3020     Basic Federal Income Taxation
ACCT-3030     Intermediate Financial Accounting I
ACCT-3040     Intermediate Financial Accounting II
ACCT-3050     Intermediate Managerial Accounting
ACCT-3080     Accounting Information Systems
ACCT-4010     Advanced Financial Accounting
ACCT-4040     Advanced Federal Income Tax
ACCT-4060     Advanced Managerial Accounting
ACCT-4070     Non-Profit Accounting
ACCT-4080     Principles of Auditing
ACCT-4500     Independent Study
ACCT-4510     Accounting Internship


BUSINESS ADMINISTRATION

BSAD-3600     Business Ethics

ECONOMICS

ECON-2200    Micro Economics
ECON-2220    Principles of Economics-Macro
ECON-3200    Economic Theory:  Micro
ECON-3220    Economic Theory:  Macro
ECON-3250    Business Conditions Analysis
ECON-3320    Intro Environmental & Natural Res Econ
ECON-4610    International Trade


ENTREPRENEURSHIP

ENTR-3710     Entrepreneurial Foundations
ENTR-4730     New Venture Formation


FINANCE AND BANKING

FNBK-3000     Financial Reporting and Analysis
FNBK-3250     Finance
FNBK-3400     Investment Principles
FNBK-3500     Financial Markets
FNBK-3650     Commercial Bank Management
FNBK-3700     International Finance
FNBK-4150     Intermediate Financial Management
FNBK-4500     Special Problems in Finance and Banking
FNBK-4510     Finance and Banking Internship
FNBK-4570     Investment Management
FNBK-4610     Portfolio Management


LAW AND SOCIETY

LAWS-3930     Business Law Fundamentals
LAWS-4220     Legal Issues in Management
LAWS-4500     Special Problems in Laws
LAWS-4510     Law and Society Internship


MANAGEMENT

MGMT-3100       Management Information Systems
MGMT-3490       Management
MGMT-3510       Human Resource Management
MGMT-4000       Special Topics in Management
MGMT-4040       Organizational Behavior
MGMT-4050       Managerial Decision Making
MGMT-4090       Principles of Collaboration
MGMT-4100       Organization Change and Design
MGMT-4110       Staffing the Organization
MGMT-4230       Applied Leadership
MGMT-4340       Management of Teams
MGMT-4450       Negotiation Strategies
MGMT-4480       Corporate & Business Strategy
MGMT-4510       Management Internship
MGMT-4520       HRM Internship


MARKETING

MKT-3100          Professional Selling
MKT-3200          Business Communications
MKT-3310          Principles of Marketing
MKT-3320          Consumer Behavior
MKT-3380          International Marketing
MKT-4200          Consultative Selling
MKT-4210          Selling Financial Services
MKT-4220          Global Strategic Accounting Management
MKT-4300          Marketing Management
MKT-4340          Marketing Research
MKT-4380          Ind Purchasing and Logistics Management
MKT-4500          Special Problems in Marketing
MKT-4510          Marketing Internship


REAL ESTATE AND LAND USE ECONOMICS

RELU-3450         Real Estate Management
RELU-3460         Real Estate Law
RELU-4390         Real Estate Investments
RELU-4410         Basic Appraisal Procedures
RELU-4460         Commercial Real Estate Finance
RELU-4500         Special Problems in RELU
RELU-4510         Real Estate Internship

INTERNATIONAL STUDIES

INST-3000          Perspectives in International Studies

COMMUNICATION STUDIES

CMST-2010         Interpersonal Communication
CMST-2410         Small Group Communication
CMST-4510         Persuasion and Social Influence
CMST-4530         Intercultural Communication


PSYCHOLOGY

PSYC-2500          Lifespan Psychology

PUBLIC ADMINISTRATION

PA-3500             Nonprofit Organizations and Mgmt

SOCIAL WORK

SOWK-1000        Social Work and Social Welfare

 

Coursework

Global IT Leadership and Management

COLLEGE OF INFORMATION SCIENCE & TECHNOLOGY

CIST-3110           IT Ethics

INFORMATION SYSTEMS AND QUANTITATIVE ANALYSIS

ISQA-3310          Managing Data Base Environment
ISQA-3420          Managing in a Digital World
ISQA-3910          Intro to Project Management
ISQA-4130          IT for Development
ISQA-4500          Special Problems in ISQA


International Educator/ESL Teaching (Certificate)

ENGLISH

ENGL-3610         Introduction to Linguistics
ENGL-4650         Structure of English
ENGL-4750         Composition Theory & Pedagogy
ENGL-4800         English Internship
Coursework
---
Why Study International Studies?
Studying International Studies will give you a great starting point for a career in research, journalism, social policy or development, to name but a few, as International Studies teaches you how to unravel the complex and often invisible network of factors that cause events in one part of the globe to have unlikely consequences in another. International Studies will help you develop highly sought-after skills that can be applied to any career, including:
Research and Administrative skills
Critical analysis skills
Scientific method
Cross-cultural awareness
What Can I Do With my International Studies Degree?
After graduating as an International Studies major, you will have a huge range of employment opportunities. An International Studies degree can lead to a career in civil service or as an analyst or policy advisor for the numerous organisations that require Internatinal Studies expertise. Graduates seeking jobs with NGOs will find that a degree in International Studies gives them a significant advantage over the competition for these heavily over-subscribed positions. Graduates in International Relations may also want to use their expertise to build a career in business, journalism, politics or activism. In any profession, an employer will value an  International Studies graduate's research and analysis skills.
---
Area Studies Concentration (AS)
This Concentration offers the opportunity to focus on one or more areas of regional interest.  Examples are: Latin America, Africa, Eastern Europe and Russia, Western Europe, East Asia, the Middle East, the Muslim World, and Third World Development.  It may be possible to work out other areas of concentration, depending on the availability of relevant courses at a given time.  Individuals opting for an Area Studies Concentration must complete at least 15 hours of upper division courses on the region they select.  At least one foreign language studied by those selecting this Concentration must be associated with the area chosen.
Global Strategic Studies (GSS)
This Concentration is designed for individuals interested in careers in government, national security and intelligence, in teaching in secondary and higher education, and in graduate school studies in any of these areas.
International Management & Business Leadership (IMBL)
This Concentration is recommended for individuals interested in careers in international business and commerce, in government, with international organizations and foundations, and international hotel management. Students choosing this Concentration may take courses from the areas of International Finance, International Marketing, International Management, and Economics, as well as related courses in Political Science, Geography, History, and Sociology. Students choosing to concentrate in IMBL must add the following to their core courses: ACCT 2010 and ACCT 2020 (Principles of Accounting I and II), and must complete at least 15 hours of upper division business courses.
International Nonprofit Management & Leadership
The International Nonprofit Management and Leadership option is recommended for individuals interested in careers with international non-profit organizations, Non-Governmental Organizations (NGOs), or Private Voluntary Organizations (PVOs).
Global IT Leadership and Management (GITLM)
 The education and training of globally savvy professionals in science, engineering, and information technology is important for the long-term viability of many American firms today. The College of Information Science and Technology (CIST) and UNO's International Studies and Programs (ISP) have joined to offer an interdisciplinary "Global IT Leadership Management" (GITLM) concentration. The GITLM will foster the integration of technology and internationalization through an interdisciplinary program offered through intercampus collaboration with UNO's sister-universities in Norway, India, Germany, Austria, and China. GITLM will bring a global perspective to the Information Technology curriculum and add a technology component to the international studies major.
Our Campus. Otherwise Known as Omaha.
The University of Nebraska does not discriminate based on race, color, ethnicity, national origin, sex, pregnancy, sexual orientation, gender identity, religion, disability, age, genetic information, veteran status, marital status, and/or political affiliation in its programs, activities, or employment. Learn more about Equity, Access and Diversity.
scroll to top of page