The World is Your Classroom
The College of Arts and Sciences encourages students in all of its undergraduate majors to study abroad. Study abroad is a crucial part of a well-rounded undergraduate education, and supports students-centered learning to grow in a global context.
Study Abroad for History!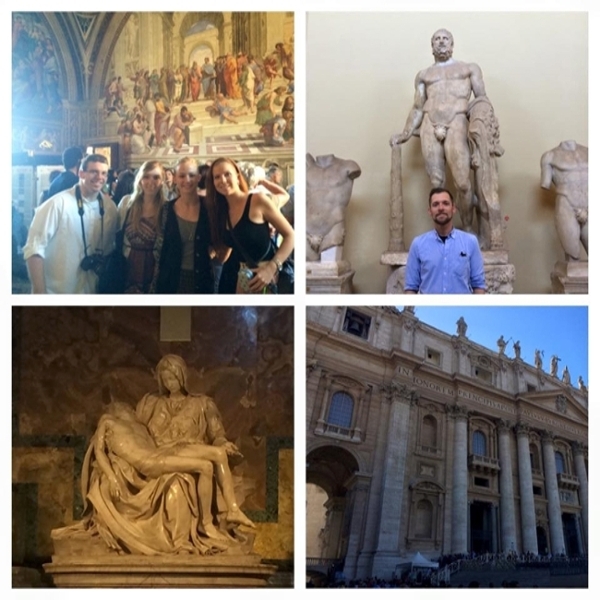 ---
Why Study Abroad?
Now, more than ever, our world is interconnected. To grow intellectually, personally, and professionally, students must become "global citizens," skilled at interacting in and between multiple cultures and capable of analyzing issues of historical and contemporary significance on a global level.
UNO's Study Abroad opportunities offer a challenging adventure. Students who return from Study Abroad courses consistently report that they developed a greater sense of independence and confidence in their capabilities.
Experiences from Study Abroad courses can help you:
Develop new perspectives on academic subjects and real-world issues

Study a variety of subjects in-depth and from different cultural perspectives.

Enhance your education through daily interactions in a foreign culture with host families and community members outside the classroom.

Improve and achieve proficiency in a foreign language

Experience personal growth


Develop valuable career skills, including:
Critical thinking and problem solving

Independence and self-confidence

Teamwork and communication

Motivation and leadership

Flexibility and adaptability

Creativity

An expanded worldview and a multicultural perspective
---
To Take Part in a Life-Changing Experience
With proper planning and preparation, the study abroad experience can truly be life-changing. Nationwide, students who have studied abroad consistently count their international experience as one of the best parts of their college careers. They report that they not only advanced academically but also acquired a renewed sense of intellectual energy and focus, as well as a more sophisticated view of the world around them.
In all, for those students who undertake the challenge, living and studying abroad is one of the most exciting and enriching opportunities available at UNO. Ask your Faculty Advisor for more information about Study Abroad courses, or visit the Study Abroad Office website.