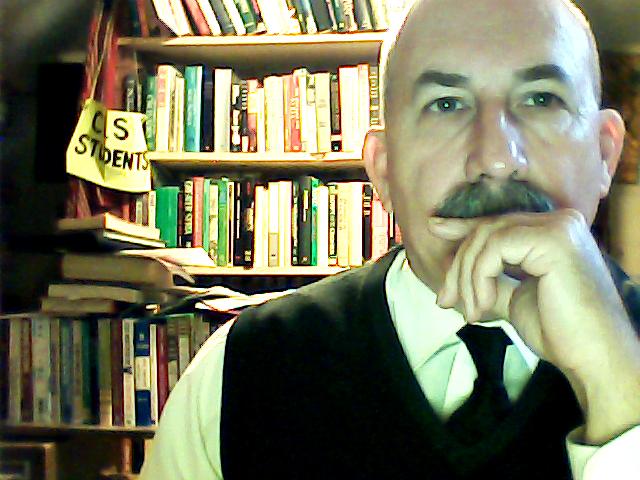 James D. Clark, PhD
Instructor
Middle East, Islam, Iran, and Central Asia
---
email:
office:
department phone:
Additional Information
---
Education
Ph.D, University of Texas at Austin
M.A., University of Texas at Austin
B.A., Oklahoma State University
Background
Dr. James Clark is a historian and scholar of the Middle East and Central Asia. His primary focus for research is modern Iran. He has published Provincial Concerns: A History of the Iranian province of Azerbaijan, 1848-1906. He has also published the annotated translations of The Travel Diary of Ebrahim Beg by Zayn ol-Abedin Maraghe'i, an important work of social criticism from the late 19th century, and The Rapture, a fictional critique of the Iranian government until 1895. He is presently working on a history of a Kurdish revolt in Iranian Azerbaijan in 1880 as well as a history of the province of Azerbaijan during the Iranian Constitutional Revolution (1905-12). He has taught courses at the University of Texas at Austin, the University of Nebraska at Lincoln, Peru State College, Khojand State University, and Tehran University.
His published articles have covered a variety of subjects and eras and include "Constitutionalists and Cossacks" (originally published in the journal Iranian Studies and reprinted in Iranian-Russian Encounters edited by Stephanie Cronin of Oxford University), "Abdullah Mustowfi in Russia, 1904-1909" (in Society and Culture in Qajar Iran: Studies in Honor of Hafez Farmayan), "A Work of Synthesis" and "Continuity and Change" (Iranica Antiqua),  "Frequent Incompatibilities" (Comparative Studies of South Asia, Africa, and the Middle East), and "The Conflicts of Identity" (Central and Eastern European Review). He has published reviews of Abbas Amanat's Pivot of the Universe and John Perry's translation of Sadriddin Aini's Sands of the Oxus.
 Dr. Clark has spent considerable time living and working in the Middle East and Central Asia. He served as a cultural consultant for the Nebraska Center for Entrepreneurship several times between 1992 and 2000 in Khojand, Tajikistan. In 1994 he represented the UNL Department of Management in Skopje, Macedonia. He has been the Overseas Director for The American Institute of Iranian Studies (AIIrS) since 2000. From 2001 to 2006 he also served as the director for the Tehran Project in Iran. Thereafter, he was the program and site director for the Critical Language Scholarship (CLS) program for Persian in Dushanbe, Tajikistan from 2007 to 2012.
Frequently Taught Courses
The Modern Middle East
The U.S. and the Middle East
Modern Iran
The History of Islam
Israel and Palestine
World History I and II
Global Issues