Elaine Marie Nelson, PhD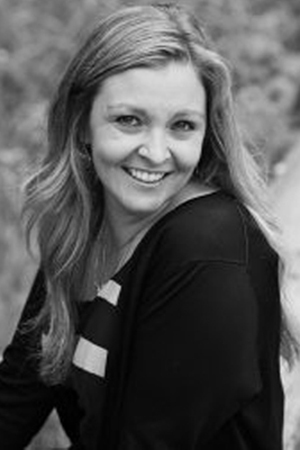 Assistant Professor
Executive Director, Western History Association (July 1, 2017)
American West, Gender, Great Plains, Indigenous History
Office: ASH 287A
Tel: 402.554.4822
Email: emnelson@unomaha.edu
Website: http://elainemnelson.com/
Education
Ph.D. in History, University of New Mexico
M.A. in History, University of Nebraska-Lincoln
B.A.E. in English & History Education, Univeristy of Nebraska at Kearney 
Background
Dr. Nelson is a U.S. historian specializing in the North American West. Her scholarship takes into consideration the complicated relationships that formed between the people and places in the Intermountain West and Great Plains. Nelson's first full-length monograph is a revised manuscript of her dissertation, "Dreams and Dust in the Black Hills: Indigenous People, Promised Lands, and National Identity in America, 1868-1968". This study considers how the role of the tourism industry exploited Indigenous cultures, land, and gender to showcase a myth that celebrated western expansion and national identity.
In July 2017 Nelson will become the next Executive Director of the Western History Association. This organization will relocate to the University of Nebraska at Omaha Department of History where it will continue to thrive in its mission as the "congenial home for the study and teaching of all aspects of North American Wests, frontiers, homelands and borderlands." Nelson has presented her work at numerous academic conferences and is involved with various professional organizations. Her work has been recognized and supported by the Andrew W. Mellon Foundation, American Philosophical Society Phillips Fund Grant, Western Association of Women Historians Founders' Dissertation Award, Charles Redd Center, Center for Great Plains Studies, and the Nebraska State Historical Society. She also resident fellowships at the Newberry Library, Huntington Library, Cody Institute for Western American Studies, and American Heritage Center.
Frequently Taught Courses
American West/American Frontier (HIST 4170/8176)
History of Women in America since 1875 (HIST & WGST 4060/8066)
History of North American Indians (HIST 4400/8406)
Women and Gender in the West (HIST 4910/8916)
Graduate Seminar: The American West, 1865-1920 (HIST 9100)
Graduate Seminar: The 20th Century American West (HIST 9100)
American History to 1865 (HIST 1110)
Our Campus. Otherwise Known as Omaha.
The University of Nebraska does not discriminate based on race, color, ethnicity, national origin, sex, pregnancy, sexual orientation, gender identity, religion, disability, age, genetic information, veteran status, marital status, and/or political affiliation in its programs, activities, or employment. Learn more about Equity, Access and Diversity.
scroll to top of page