A Promising Future
Health care careers combine an understanding of scientific concepts with a compassion for others. Additionally, these careers offers some peace of mind because people will continue to get sick and need care.
Based on their interests, students have a wide variety of possible options for health care careers.
The staff of the Health Careers Resource Center can help you focus your interests and prepare for your future health care career.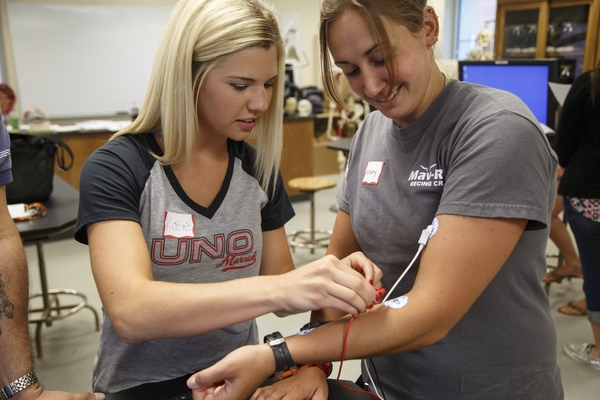 UNO Anatomy lab students gain practical experience and advisement for future healthcare careers.