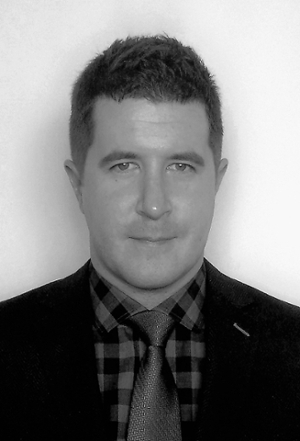 Mark Celinscak, Ph.D.
Louis & Frances Blumkin Professor of Holocaust & Genocide Studies
Executive Director, Sam & Frances Fried Holocaust & Genocide Academy
Modern Europe, Holocaust and Genocide Studies, War and Culture Studies
---
Additional Information
---
Education
Ph.D., York University
M.A., University of Toronto
B.Ed., Brock University
B.A., Laurentian University
Background
Dr. Celinscak is a historian of twentieth century Britain and Europe, specializing in war, Holocaust and genocide studies. He is the author of Distance from the Belsen Heap: Allied Forces and the Liberation of a Nazi Concentration Camp, a work which re-examines the surrender and relief of the Bergen-Belsen concentration camp in northwest Germany at the end of the Second World War. His award-winning book explores how military personnel struggled with the intense experience of liberation, how they attempted to describe what they had seen, heard, and felt to those back home, and how their lives were ultimately transformed by the encounter.
His primary area of research is the Second World War and its impact on the twentieth century. He is particularly interested in the relationship between war and culture. He is currently working on a book that explores the process of denazification in postwar Germany. This project is being supported by a European Holocaust Research Infrastructure fellowship at the Wiener Library for the Study of the Holocaust and Genocide in London, England.
Dr. Celinscak was a Pearl Resnick Postdoctoral Fellow at the United States Holocaust Memorial Museum. He has been a Fellow at the Holocaust Educational Foundation of Northwestern University and participated in the Jack and Anita Hess Faculty Seminar at the Center for Advanced Holocaust Studies in Washington. In addition, he worked on the Azrieli Foundation Holocaust Survivor Memoirs Program, interviewing survivors and editing their manuscripts. He recently collaborated on an exhibition at the Vancouver Holocaust Education Centre.
Frequently Taught Courses
The Holocaust
Comparative Genocide
Second World War
First World War
Modern European History
Modern British History