Sam Fried was an entrepreneur and Holocaust survivor who dedicated his life to repairing the world.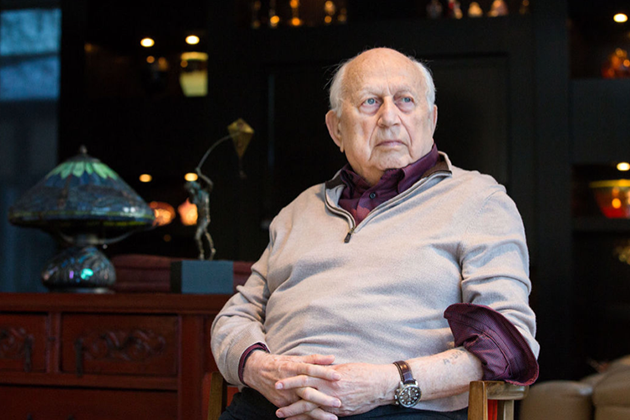 Sam Fried, an entrepreneur and Holocaust survivor, dedicated his life to making the world a better place. Born and raised in Rakosin, Czechoslovakia, Fried became an orphan at the age of fourteen when the majority of his family perished in the Holocaust. Despite the language and cultural barriers, Fried went on to create a new life for himself and his wife, Magda, in America.
With no formal business background, Fried used his innate entrepreneurial abilities to found Master Electronics in Omaha in 1959. The remanufacturing facility for television picture tubes later was expanded to provide television and stereo commercial sales and service, and then satellite sales and service. His other business ventures include Compu-Fix, a remote electronics diagnostic service, and Elite Service Club of America, a value-added service organization in partnership with Cox Cable.
As a result of the 1978 Neo-Nazi march in Skokie, Illinois, Fried and Magda began to speak out on their experiences to help educate people about the Holocaust. The duo became featured speakers on television and at a variety of high schools and colleges.
After the death of his first wife, Fried was remarried to Frances, and they built upon the established Holocaust education effort, donating memorial plaques to Omaha congregations. Fried served on the Board of Trustees for Beth El Synagogue and Temple Israel. He also has been president of Jewish Family Services, a member of the Jewish Community Center's Board of Trustees and a committee member of several national electronics organizations.
Fried, along with his friend and World War II veteran Louis Blumkin, established the Sam and Frances Fried Holocaust and Genocide Academy, along with the Louis and Frances Blumkin Holocaust and Genocide Studies Professorship at UNO, in order to provide perpetual funding for the study of the Holocaust and other genocides.
Eleven volumes were compiled by Sam Fried in 2013. Through thousands of pages of documents including letters, speeches, photographs and other material, Fried shared the story of his life with his wife and fellow Holocaust survivor Magda Fried, and philanthropist and wife Frances Fried.