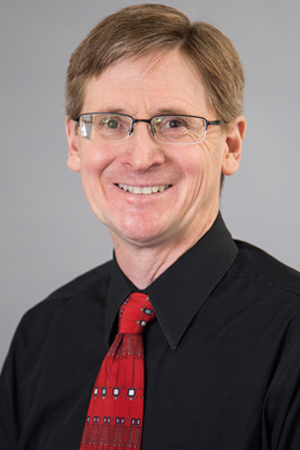 John McCarty, PhD
Professor
Director, Environmental Studies
402.554.2849
---
email:
office:
Office: Allwine Hall 422G
Lab: Allwine Hall 103
personal website:
area of focus:
Ecology, conservation, and natural resource management, environmental policy
Additional Information
---
Teaching Fields
Ornithology, Environmental Biology, Environmental Field Methods.
Research Interests
My research focuses on the ecology and conservation of birds.  I am especially interested in designing research that meets the needs of policy-makers and resource managers, while also addressing basic questions in ecology. The current focus of my lab is on the ecology of birds in ecosystems heavily modified by agriculture. This research includes work on grassland birds that combines population-level studies of Dickcissels (Spiza americana) with community-level work looking at the grassland bird community in relation to vegetation and food supply. My lab is also actively working on the ecology of shorebirds that migrate through the agro-ecosystem of Nebraska's Rainwater Basin region.