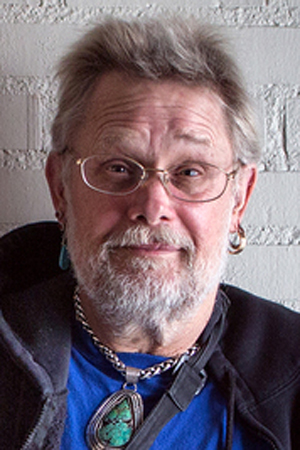 ---
email:
office:
area of focus:
Additional Information
---
Biography
Bruce E. Johansen is a Professor of Communication and Native American Studies, University of Nebraska at Omaha.  He has been teaching and writing in the School of Communication at UNO since 1982. He had authored 39 published books as of 2014.
Johansen writes frequently about environmental subjects, including The Encyclopedia of Global Warming Science and Technology (2 vols., 2009), Global Warming in the 21st century (3 vols., 2006), The Global Warming Desk Reference (2001), The Dirty Dozen: Toxic Chemicals and the Earth's Future (2003), and Indigenous Peoples and Environmental Issues (2004), a 200,000-word encyclopedia of indigenous peoples' struggles with corporations with a world-wide scope.
Johansen's first academic specialty was the influence of Native American political systems on United States political and legal institutions; his best-known books in this area are Forgotten Founders (1982) and Exemplar of Liberty (with Donald A. Grinde, Jr.), published in 1991.  Johansen has described the present-day debate over this issue in Debating Democracy (1998), and Native American Political Systems and the Evolution of Democracy: An Annotated Bibliography (Greenwood, 1996; volume 2, 1999). 
He also writes as journalist in several national forums, including the Washington Post and The Progressive, with letters to the editor in The Atlantic, New York Times, National Geographic, Wall Street Journal, et al. He was co-editor of the Encyclopedia of American Indian History, a 4-volume set (ABC-CLIO, 2007), as well as a 2-volume Praeger Handbook of Contemporary Native American Issues (2007). He recently also wrote The Global Warming Combat Manual: Serious Solutions for a Sustainable World (Praeger, 2008).
Johansen lives in Omaha, Nebraska, with his wife Pat E. Keiffer, a Spanish-English interpreter and family therapist, her son, Shannon Keiffer-Rose, and two grandchildren Samantha and Madison Keiffer-Rose.
Research and Creative Activity Interests
Environmental issues, Native American studies
Education
BA, University of Washington; MA, University of Minnesota; PhD, University of Washington