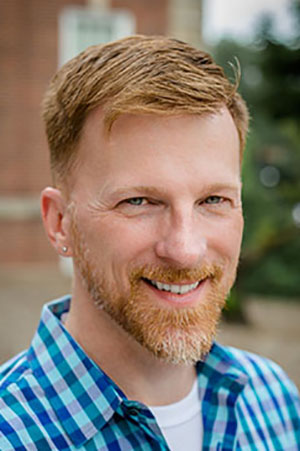 ---
email:
office:
ASH  189D
office phone:
department phone:
digital commons:
note:
This profile is pulling in data from Digital Measures. Postings on personal websites or social media do not indicate that the individual is speaking on behalf of UNO.
General Information
---
Biography
Professor Bramlett is a linguist and a scholar of comic books. He is the editor or co-editor of several volumes of comics scholarship, including the Visions of the Future in Comics (2017, co-edited with Francesco-Alessio Ursini and Adnan Mahmutovic); The Routledge Companion to Comics (2016, co-edited with Roy T Cook and Aaron Meskin); and Linguistics and the Study of Comics (Palgrave, 2012). He serves as Associate Editor of the journal INKS: The Journal of the Comics Studies Society and is the Program Director of ICAF (the International Comic Arts Forum). Frank's ongoing research interests revolve around the intersection of comics and linguistics, primarily sociolinguistics and discourse analysis, focusing on the relationship between representations of language and identity. His publications explore gender, sexuality, race, ethnicity, and the formations of quotidian identity and experience in comics.
Teaching Interests
linguistics, language variation, sociolinguistics, discourse analysis, applied linguistics, TESOL, comics, first-year composition for nonnative speakers, gender and sexuality studies, ethnic studies
Research Interests
discourse analysis, gender and sexuality studies, perceptual dialectology, comic strips, comic books, graphic novels, language and identity, quotidian/everyday studies
Service Summary
Former director, TESOL Program. Former chair, Safe Space & Ally Training. Former Associate Director, Women's and Gender Studies. Founding Member of the Master of Arts in Language Teaching program.
Awards and Honors
Outstanding Teaching Award, Teaching - 2009
Step Up Award, Service, University - 2008
Education
Ph D, University of Georgia, Athens, Georgia, Linguistics, discourse analysis, second language acquisition, language variation and change , 1999