C.A.P.O.W. - Chemistry & Physics On Wheels
Bring Our Exciting Science Show to Your School!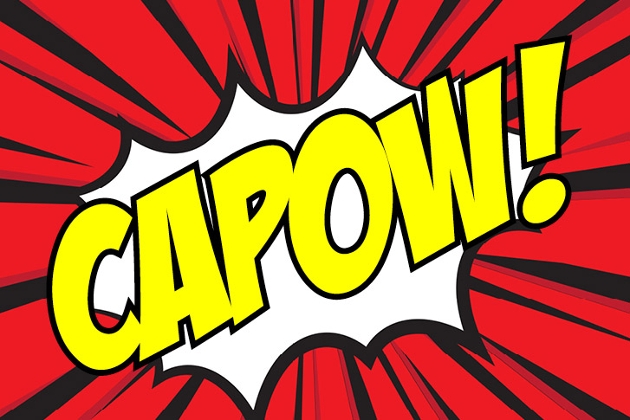 What is C.A.P.O.W.?
Classes in science may be anything but boring to your students when you have C.A.P.O.W!; a science show of pops, bangs and flashes - a show of Chemistry and Physics on Wheels by the University of Nebraska Omaha (UNO). The C.A.P.O.W! program includes exciting overviews of physics, chemistry, and/or energy resources.
Ask Chemistry, Physics, or Geology professors from UNO to wow your students with a variety of shows and demonstrations. You may choose to book demonstrations by one of the "Science Wizards" who have had several years of experience in performing chemistry, physics or energy and earth demonstrations.
Per your needs, the demonstrator and the main topic of a particular show, students may see and hear professors with lightning coming from their fingertips, professors lying on a bed of nails, bananas being used to pound nails into boards, 55-gallon steel drums being crumpled with a bang, flames being snuffed out by giant smoke rings, spectacular explosions, colorful chemical reactions, spectacular voice changes, and a host of other chemical, electrical, mechanical, and thermal marvels. The Energy Resources and Geology show (ERGS) is an exploration of magnitudes of energy associated with natural phenomena and with various sources of energy utilized by people.
Only C.A.P.O.W! allows chemistry, physics, and geology UNO professors to take science to area schools. Many schools may not have the right kind of equipment on hand for a wide variety of science demonstrations. C.A.P.O.W! can help. Demonstrations are available for the elementary and secondary school levels.
Watch and enjoy the shows as you awaken your students' interests in chemistry, physics, or earth science!
---
How do I bring C.A.P.O.W. to my school?
A science show lasts for 45-minutes to an hour and provides an exciting overview of physics, chemistry or energy resources.
We normally request the following conditions for a science show:
An audience of 50-300 students
An auditorium or suitable room, such as a gymnasium
Two 5-foot tables
Access to electricity, and water for clean up
---
Please print and sign the original confirmation form, retain a copy for your records, and send the original to:
CAPOW! Outreach Scheduling
Department of Physics
Durham Science Center 129
University of Nebraska at Omaha
Omaha, NE 68182
Due to the limited resources available for the physics/chemistry/geology outreach efforts and our desire to initiate new outreach programs, we request a fee of $200.00 for each visit. However, even if your school is not able to honor our fee, please do not hesitate to send in your request.
---
For more information, please call 402.554.2511 or 1.888.UNO.NASA (1.888.866.6272).