March 2020: CRC Undergraduate and Graduate Students Participate in UNO Research and Creative Activity Fair,

Front row (l-r): Claudia Manca, Mariah Wulf, Jennifer Murray
Back row (l-r): Aaryn Mustoe, Stephanie Womack, Haley Hassenstab, Jeff French, Alicia Weiss
Five students from the CRC presented the results of their studies at the annual Research Fair at UNO.
Michael Douchey (undergraduate student), "The Effects of Dopamine Receptor Coactivation on Neuropeptide Signaling at Human and Marmoset Vasopressin Receptors". Michael received an award for "Outstanding Undergraduate Poster" at the Fair.
Claudia Manca (undergraduate student), "Comodulation of Social Buffering by Oxytocin and Dopamine in Marmosets"
Alicia Weiss (undergraduate student), "Dual Roles of Oxytocin and Infant Care Experience in the Expression of Cooperative Behavior in Marmosets"
Haley Hassenstab (Graduate Student), "Marmoset Models of the Microbiome"
Sarah Carp (graduate student), "Will You Still Like Me Tomorrow?: Long term Changes in Sociosexual Relationships in Marmosets (Callithrix jacchus)"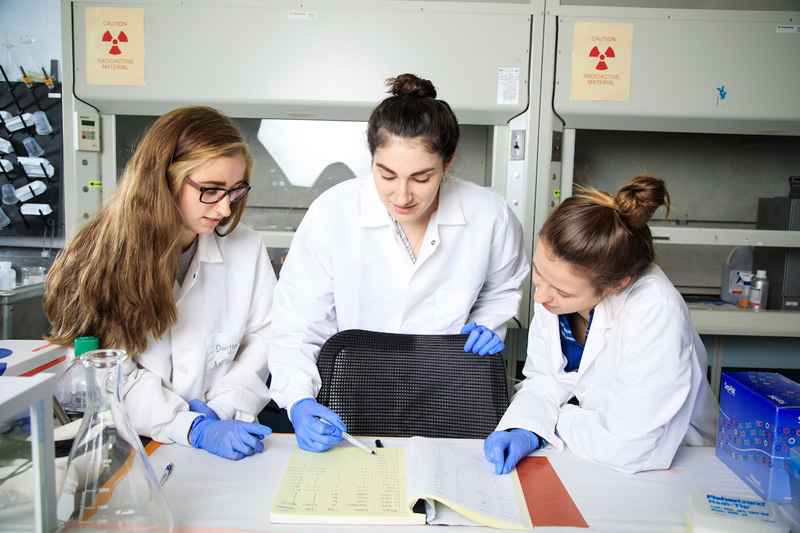 (l-r) Brianna Martinie, Sarah Carp, Emily Leichner
June 2019:
Jon Cavanaugh (PhD, 2017) accepted a new position as a Postdoctoral Research Associate in the lab of Kyle Smith at Dartmouth College in New Hampshire.
July 2018:
Jack Taylor (PhD, 2018) accepted a new position as a Postdoctoral Research Associate in the lab of Eliot Albers at Georgia State University.
January 2018
Sarah Carp (PhD expected 2020) received a distinguished and highly-competitive NIH F31 Kirschstein National Research Service Award for her dissertation projects. The award will provide a fellowship stipend and research support.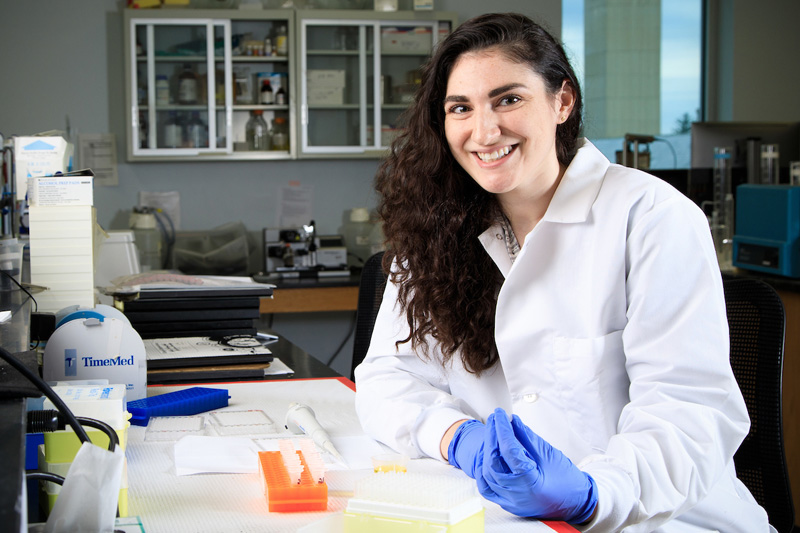 August 2016
New NIH R01 grant for the CRC
Jeffrey French has been awarded a new NIH R01 grant to study the link between neuropeptide receptor pharmacology and cell signaling with social behavior in marmosets. The 5-year grant is a collaborative effort between the CRC, Dr. Thomas Murray from Creighton University, and Dr. Myron Toews from the University of Nebraska Medical Center.
Read about it here!
_______________________________________________
Jon Cavanaugh Awarded New Buffet Fellowship
Jon was among one of three doctoral students in the Nebraska University system to receive a one-year grant from the The Buffett Early Childhood Institute under a new fellowship program. Learn more about this promising research here!
_______________________________________________
Sarah and Jack receive Presidential Fellowships
Sarah Carp and Jack Taylor were both recipients of prestigious University of Nebraska Presidential Fellowshowps! Read more about their accomplishment here.
_______________________________________________
Aaryn Mustoe is now Dr. Mustoe
Aaryn successfully defended his dissertation studying oxytocin and cooperation in marmosets. Congrats!
_______________________________________________
New paper out from Michelle Huffman
Michelle published a paper in the American Journal of Primatology looking at the relationship between prenatal steroid hormone exposure, early-life parental care, and whether these variables influence pubertal timing in male and female marmosets. Check it out here!