Annual Malcolm X Festival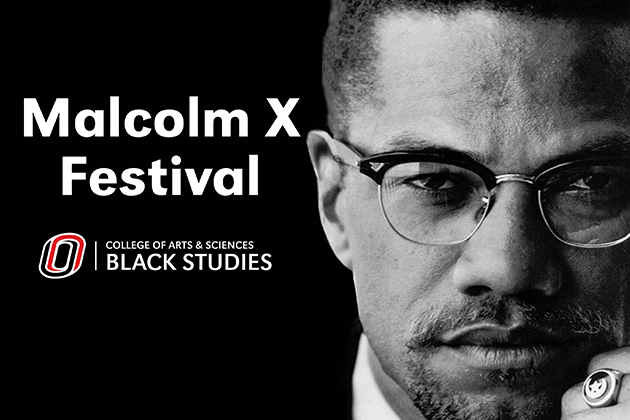 In 2002, Dr. Robert Chrisman, Chair of the Department at the time, founded the Malcolm X Festival.  The Festival has exposed UNO students to a wide range of opinion and thought from leading Black intellectuals on the significance of Malcolm X to the many areas he touched:  Black Nationalism, civil rights, issues of Black masculinity and leadership, Pan-Africanism, and internationalism. 
 Born Malcolm Little in Omaha, Nebraska, the man the world came to know as Malcolm X's continuing growth, change, and transcendence have become a model of human possibility.  The Malcolm X Festival affords a comprehensive examination and observation of a world famous Black American born in Omaha's Black community. In dealing with the issues of Malcolm X's life, students will further appreciate diversity and pluralism.
 The Festival makes a significant statement by the Department of Black Studies of its engagement with the UNO campus and the Omaha community.