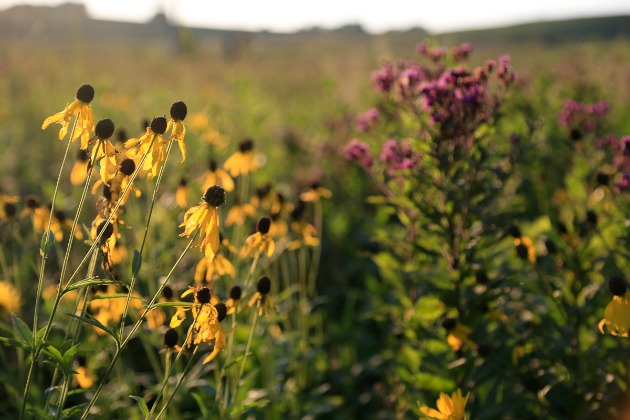 Glacier Creek Preserve is a topographically diverse nature preserve dedicated to the study and appreciation of the tallgrass prairie and associated ecosystems of eastern Nebraska. The site provides critical habitat for prairie flora and fauna with opportunities for education, research, and appreciation of prairie ecology and management.
The preserve is composed of three tracts: the Allwine Prairie Tract (the original preserve), the Papio Tract and the Barbi Hayes Overlook. The Barn @ Glacier Creek is an on-site Environmental Education and Research Facility that provides a field-connected laboratory for use by classes as they expand on their field investigations.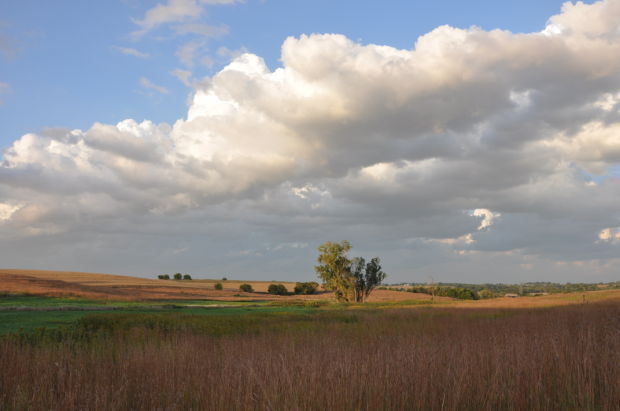 ---
History and Description
Glacier Creek Preserve is a 130 hectacre (320 acre) preserve dominated by restored tallgrass prairie, but also with stream, woodlands and seep habitats. The original 65 hectacre (160 acre) farm was donated to UNO in 1959 by Arthur and Antoinette Allwine and subsequently named Allwine Prairie Preserve.
In 1970, 52 hectacre (130 acres) of Allwine Prairie were seeded with native tallgrass prairie grasses and another three hectacre (seven acres) seeded to native mixed-grass prairie. Widespread seed scattering of other flowering plants since the initial restoration has greatly increased the plant diversity of the site as has immigration of a diversity of animals, insects and other biota.
In 2009, 34 hectacre (83 acres) adjacent to Allwine Prairie (east and northeast) were purchased with financial support from the Nebraska Environmental Trust, the Papio-Missouri River NRD and UNO, connecting Allwine Prairie to the Big Papillion River. This area, named the Papio Tract, eventually will be restored to wetland, stream and prairie habitat.
In 2012, the combined properties, consisting of the Allwine Prairie Tract (the original preserve) and the Papio Tract, were named Glacier Creek Preserve.
In 2013, an additional 31 hectacre (76 acres) were purchased (named the Hayes Overlook) bringing the total combined acres for Glacier Creek Preserve to its present 130 hectacre (320 acres). Ultimately, the Hayes Overlook will be restored to upland tallgrass prairie. During establishment and continuing today, management of the restored portion of the preserve largely uses prescribed burning, although some mowing has occured over the years. These treatments are designed to simulate historic effects of widespread fire and grazing on tallgrass prairie. Introduction of large grazers is a goal for the future.
---
Education & Public Use
Glacier Creek Preserve is maintained by UNO as a regional environmental resource that provides a landscape-level natural area allowing visitors to connect to their natural prairie heritage. In addition to inquiry-based science, we encourage classes from all disciplines, including classes such as art, education and humanities to take advantage of the outdoor environment offered by the preserve.
We also encourage visits by groups and individuals to the extent that such use does not affect the long-term value of the Preserve as a place both for ecological education and research and for preservation of habitat for our native biota. View our Preserve Use page for Preserve Policies and Regulations and more information about bringing groups/classes to the preserve.
---
Research
Research is the central component of the mission of Glacier Creek Preserve.  Long-term research at the Preserve provides information on changes in plant and animal populations and communities that occur over time which, among other benefits, aids in deciding how to best manage this and other preserves.
Examples of either completed surveys or on-going studies include:
Plant and animal surveys of grassland and woodland habitats
Effects of burning and mowing on plant communities, insects, small mammal and birds
Effects of terraces on grassland establishment
Physiological and feeding behavior of certain bird species
Effects of restoration on soil
Success of forb establishment and of transplanting prairie sod
Effects of land-use on breeding bird nest success
Visit our Research page for more information.
Among the oldest in North America, replicated long-term research plots are located at the Preserve to study the effects of fire/mowing season and frequency on the prairie plant community. The plots include spring, summer, and fall burning or mulch-mowing, both with annual or quadrennial applications. All treatments are replicated three times with replicated no-treatment plots, from which trees and shrubs are removed, serving as controls.
---
The Barn @ Glacier Creek
The Barn @ Glacier Creek, our Environmental Education and Research facility, provides classroom space, a field lab, restrooms, and a multifunctional space in the hayloft of the second floor.The structure uses geothermal heating and cooling, has full wireless access and is ADA accessible. The 1900's era barn that forms the backbone of the facility was moved from its original location on the Roy Johnson family farm to Glacier Creek Preserve in 2012.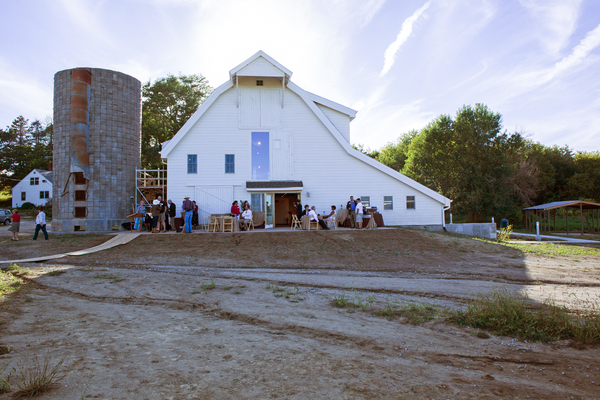 ---
Land Management
Prescribed burning is essential to the management at Glacier Creek Preserve.  In 1974, the recently restored Preserve was burned in its entirety. In 1975, the Preserve was divided into three management units with only one unit burned each year. Prescribed burns are conducted in late spring with management units burned in rotation to simulate a three-year fire return interval. Research plots are burned every spring, summer and fall.  Because grazing was a significant part of the historic tallgrass prairie, future plans include introduction of grazers. Visit our Prescribed Burning page to learn more about our burns and how you can get involved.
In addition to prescribed burning, land management at the Preserve includes mechanical and chemical control of invasive species, over-seeding areas to increase plant diversity, restoration of newly acquired or disturbed areas, tree removal and occasional haying. To learn how to get involved with these land management projects, visit the Volunteer page.
---
Flora 
More than 320 species of woody and herbaceous plants have been identified at Glacier Creek Preserve. Quantitative surveys of the Preserve find slopes and hilltops of the tallgrass areas to be dominated by big bluestem with little bluestem and sideoats grama are common. Lowland areas are predominantly big bluestem, reed canary grass and switchgrass.  Little bluestem and sideoats grama dominate the mixed-grass prairie. Common forbs include wild indigo, black-eyed susan, leadplant, round-headed bush clover, greyhead prairie coneflower, rosinweed, Missouri goldenrod and Canada goldenrod.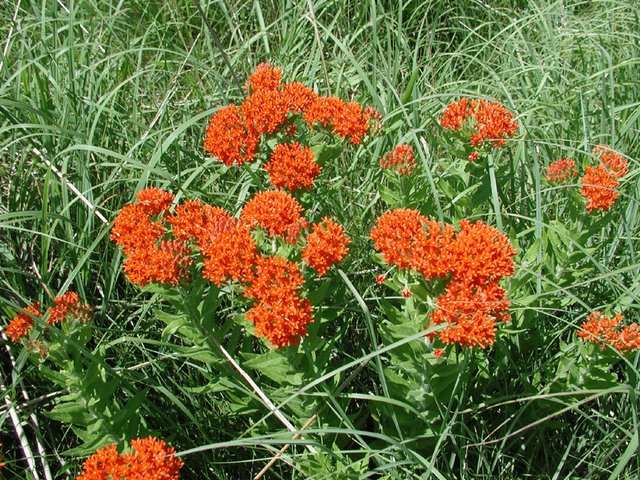 ---
Fauna
Over 140 species of birds, amphibians, reptiles, and mammals have been observed in various locations throughout the Preserve.  Breeding bird species include the Mourning Dove, Meadowlark, Dickcissel, and Grasshopper Sparrow.  The prairie also serves as a haven to migrant species such as LeConte's and Harris' Sparrows and Marsh Hawks. Other species overwinter on the Preserve.  Mammals of the prairie and woodland include the White-tailed Deer, Thirteen-lined Ground Squirrel, Prairie Deer Mouse, White-footed Mouse Prairie Vole, Coyote and Red Fox. Fox Snakes and Red-sided Garter Snakes are also relatively common. A diverse invertebrate community includes 54 butterfly species. Together, they represent the full complement of mid-sized and smaller prairie biota.
.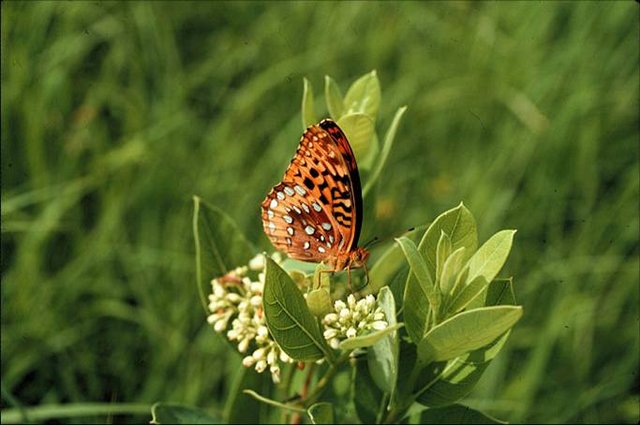 Our Campus. Otherwise Known as Omaha.
The University of Nebraska does not discriminate based on race, color, ethnicity, national origin, sex, pregnancy, sexual orientation, gender identity, religion, disability, age, genetic information, veteran status, marital status, and/or political affiliation in its programs, activities, or employment. Learn more about Equity, Access and Diversity.
scroll to top of page