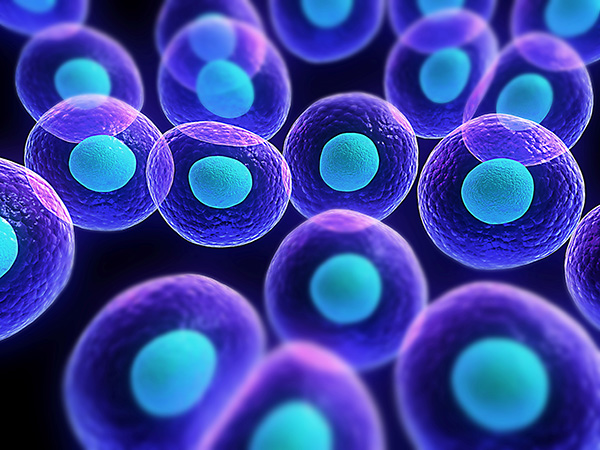 Everyday, biotechnology is shaping our lives. At its most basic level biotechnology involves the use of biological organisms, systems, or processes to develop technologies and products to improve the quality of life. Nowhere is this more apparent than in healthcare, where biotechnology has opened up new avenues to diagnose and treat disease.
Biotechnology Program Plus a Research Internship
Our biotechnology program has been developed cooperatively with the University of Nebraska Medical Center (UNMC). The curriculum focuses on molecular biology, genetics and genomics, cellular biology, and biochemistry.  The program also ensures that students are able to participate in research through a semester-long internship in an academic, commercial, clinical, or government laboratory in the region.
While many graduates in biotechnology pursue careers in research labs or medicine, biotechnology has a wide variety of career opportunities ranging from sales and marketing, to research and development, to manufacturing and quality control and assurance. The biotechnology industry continues to flourish nationwide. Not only are the total number of biotechnology companies increasing, but employment in the biotechnology field continues to grow as well.
The biotechnology curriculum at UNO also includes required pre-requisite courses needed to apply to medical school or other health professions programs, so many students who aspire to become physicians, physician assistants or other health professionals choose this major.
---
Molecular Biology Journal Club
INBRE Scholars
Anatomy Academic Assistants (AAA)
Pre-Medical CommitteePre-Health Professionals Club
Pre-Dental Club
Pre-Physical Therapy Club
Pre-Optometry Club
Pre-Pharmacy Club
Pre-Physicians Assistant Club
Pre-Veterinary Medicine Club
Students United for Global Health
Women in Science Technology Engineering and Mathematics
---
Knowledge & Skills Gained as a Biotechology Major
Knowledge Gained
Appreciation for the molecular mechanisms in living systems
Understanding genomes and the role of genetics in normal and disease states
Understanding the process and outcomes of molecular evolution
Observing of the interdependence of living things
Understanding the role of molecular biology and biotechnology in addressing issues in health, biomedical research, and product development.
Understanding the mechanisms of genetic inheritance and information flow
Observing emergent properties of complex biological networks
Understanding structure-function relationships of biological molecules 
Skills Gained:
Design, conduct and interpret scientific research
Isolate and analyze DNA, RNA and protein
Sequence genomes
Apply a scientific approach to problems
Expertise in laboratory techniques such as microscopy, spectrophotometry, gel electrophoresis, cell culture gene cloning and others
Communicate findings using models, charts and graphs
Communicate new research findings to lay audiences
Integrate biological concepts with disciplines like chemistry, physics and math
Collaborate with others to solve problems
Communicate new scientific findings
---
By nature, Liberal Arts majors make great employees in any field because of their ability to communicate effectively, think critically and solve complex problems. These timeless skills make them attractive to employers in all walks of society. Specifically though, Biology majors often pursue careers in:
Agricultural biotechnology
Animal biotechnology 
Biofuels 
Biomanufacturing 
Biomaterials 
Biopharmaceuticals
Conservation biology 
Drug discovery
Education 
Environmental monitoring 
Food Safety 
Forensics 
Genomics 
Immunochemistry Lab 
Medical devices 
Medical diagnostics 
Molecular biology 
Nutraceuticals 
Water quality
Our Campus. Otherwise Known as Omaha.
The University of Nebraska does not discriminate based on race, color, ethnicity, national origin, sex, pregnancy, sexual orientation, gender identity, religion, disability, age, genetic information, veteran status, marital status, and/or political affiliation in its programs, activities, or employment. Learn more about Equity, Access and Diversity.
scroll to top of page