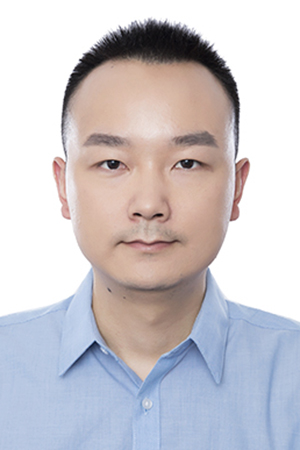 ---
email:
office:
office phone:
Additional Information
---
Education
2008.09 – 2012.06  Sichuan Agricultural University   Aquaculture   Bachelor
2012.09 – 2015.06  Shanghai Ocean University   Genetics and Breeding of Tilapia  Master
2015.07 – 2017.07  Jiangsu Skystone technology Co., Ltd.  Biotechnology  Technical service manger
2017.08 – Now  NanJing Agricultural University   Aquaculture    Doctoral student
Research
My current research focuses on the body coloration mechanism of Koi carp, Common carp and Red tilapia.
I am very interested in skin colors regulation in Koi carp and Red tilapia, especially some potential functions and pathways related to mRNAs, lncRNAs and microRNAs based on next-generation sequencing.
I am proficient in the application of some molecular experimental methods like qRT-PCR, Cell culture, Western-blotting, Immunofluorescence, SSR, and etc. I am familiar with software tools such as SPSS, Office, DNAMAN, MEGA and other common bioinformatics software.
Funding
Participated grants:
"333 project" training fundproject of Jiangsu province (BRA2017083),
Jiangsu Natural Science Foundation for Young Scholars (BK20160203),
Chinese Earmarked Fund for Modern Agro-Industry Technology Research System (CARS-45);
Project Lead:
Postgraduate Research &Practice Innovation Program of Jiangsu Province (KYCX18_0738),
Key Projects of Postgraduate Researchat Shanghai Ocean University(A1-0209-14-0900-10).
Publications
Luo MK, Wang LM, Dong ZJ, et al. Identification and characterization of skincolor microRNAs in Koi carp (Cyprinuscarpio L.) by Illumina sequencing. BMC Genomics. 2018, 19: 779.
Luo MK, Wang LM, Dong ZJ, et al. Integrated analysis of long non-coding RNA and mRNA expression in different colored skin of Koi carp. BMC Genomics. 2019, 20: 515.
Luo MK, Zhao JL, et al. Changes in sex steroid hormones, vitellogenin content, and Vtg mRNAexpression during ovarian development in Oreochromis niloticus. Journal of Fishery Sciences of China. 2015, 22(6): 1123-1132. (In Chinese)
Luo MK, Zhao JL, et al. Analysis of paternity and relatedness in Oreochromis niloticus (♀)×Sarotherodon melanotheron (♂) hybrid F1families by microsatellite markers. South China Fisheries Science. 2014, 10: 9-15. (In Chinese)
LUO MK, Zhao JL, et al. Morphological observation on eggs, sperms in artificial hybridization of Oreochromis niloticus (♀)×Sarotherodon melanotheron(♂). Guangdong Agriculture Science. 2014, 3: 127-130. (In Chinese)
LUO MK, Zhao JL, et al. Effects of pH,salinity,K+,Ca2+ and glucose on sperm viability of Sarotherodon melanotheron. Journal of Southern Agriculture. 2014, 45(11): 2076-2080.
Honors and Scholarships
Sept 2012 – Sept 2015 Shanghai Ocean University First Scholarship, Professional Scholarship of Hou CaoHai, Excellent graduates of Shanghai, and etc.
Sept 2017- First class scholarship, Nanjing Agricultural University.
2019/9 – 2020 Visiting Student Scholarship, China Scholarship Council.
Hobbies
Basketball, football, reading and hiking