Institutional Performance Program
Self-Study
View the NCAA Institutional Performance Program Self-Study Full Report (.pdf)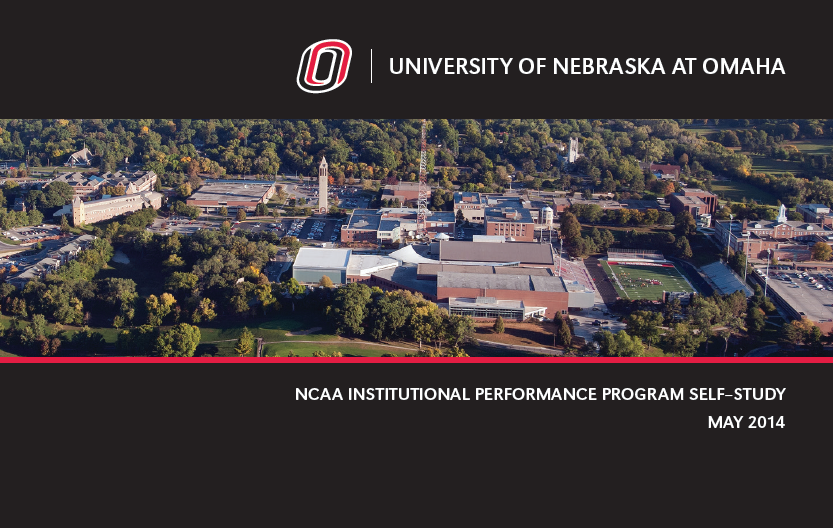 Attachments
Please explore the items below that detail the university's participation in the NCAA Institutional Performance Program.
---
Institutional Plan for the NCAA Institution Performance Program
View the institutional written plan (.pdf)
---
Governance and Committment to Rules Compliance
---
Academic Integrity
---
Gender/Diversity Issues and Student-Athlete Well-Being
---
NCAA Certification Steering Committee Members
View a list of Steering Committee Members
NCAA Certification Subcommittee Members
Our Campus. Otherwise Known as Omaha.
The University of Nebraska does not discriminate based on race, color, ethnicity, national origin, sex, pregnancy, sexual orientation, gender identity, religion, disability, age, genetic information, veteran status, marital status, and/or political affiliation in its programs, activities, or employment. Learn more about Equity, Access and Diversity.
scroll to top of page