One of the University of Nebraska Omaha's (UNO) hidden gems is our remarkable International Studies & Programs office.  With a student body representing 121 countries from around the globe, the office is pivotal to UNO's campus priority of global engagment.
For UNO students, International Studies & Programs serves as their envoy to the world. The office manages a diverse set of projects and academic pursuits, from training teachers in Afghanistan to preparing native Nebraskans for a new world – a world digitally linked, partnered in trade, and demanding transnational solutions. 
Here's an overview of the office
International Studies & Programs is responsible for UNO's International Admissions and Student Advising for international students and scholars.
UNO Study Abroad
Just one exciting aspect of the International Studies and Programs office is the UNO Study Abroad program.
UNO Study Abroad was recently featured in the Spring 2014 Edition 1 of The Bullseye, a publication of the UNO Division of Student Affairs: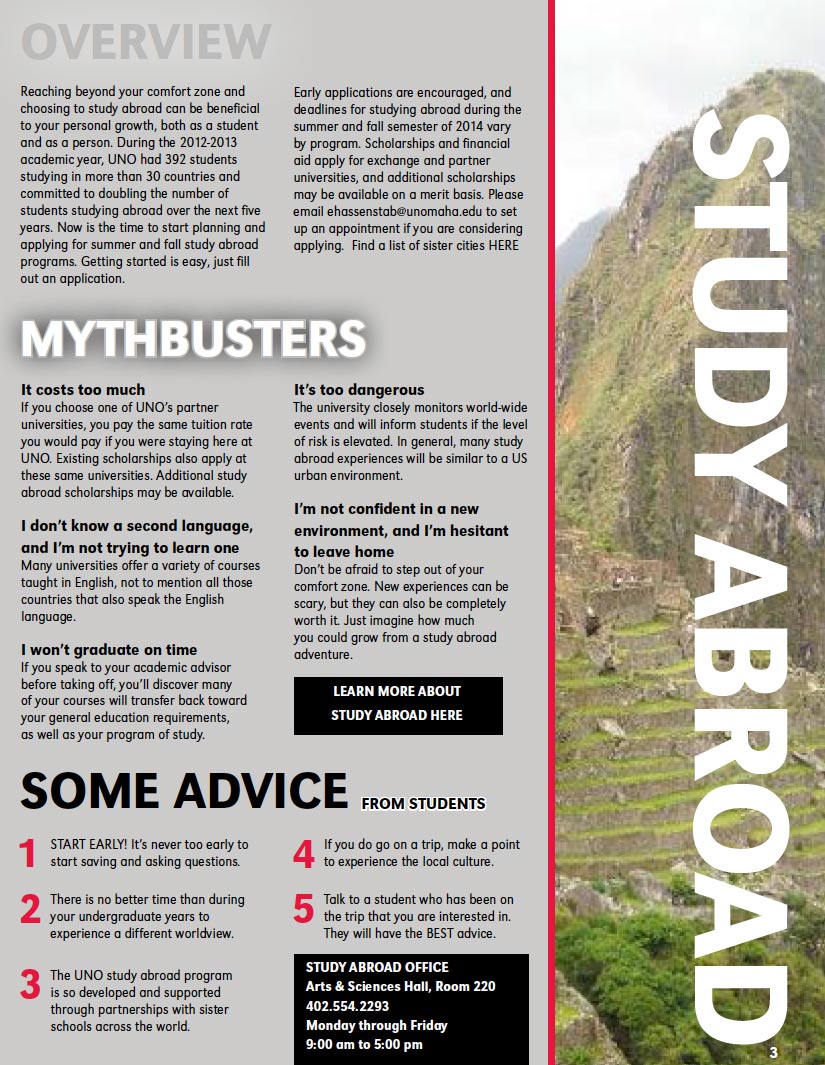 Contact Us
If you have a story idea, news tip or inquiry please contact:
Charley Reed, Associate Director of Media Relations, University Communications
unonews@unomaha.edu • 402.554.2129