Student Groups
ACM
The Association for Computer Machinery is a major force in advancing the skills of information technology professionals and students worldwide providing the industry's leading Portal to Computing Literature and more.
MISSO
MISSO is the Management Information Systems Student Organization at the University of Nebraska at Omaha providing career development advice, interesting contacts, a sense of community, and much more.
Visit the MISSO Website or Facebook.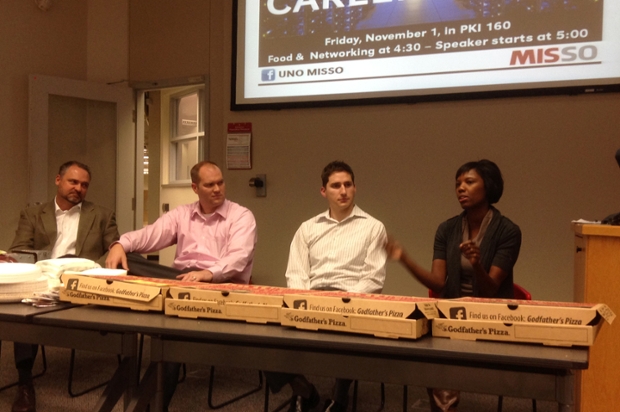 Student Diplomats
The College of Information Science and Technology annually selects Diplomats and Delegates to represent the college to help generate awareness and promote careers in the IT field. They help to recruit students through campus and outreach activities, host distinguished visitors, and serve as student representatives for the college.
Visit the Student Diplomats Website