Admission, Scholarships & Ensemble Audition Information
University Band & Chorus are open to any participant, no audition necessary!
If you are interested in performing with UNO Athletic Bands, Marching Mavericks or Maverick Machine, please visit the Athletic Bands page for further information.  The Marching Mavericks begin rehearsals August 8, 2016, and the Maverick Machine will hold separate auditions after the academic year begins.  Please contact Dr. Joshua Kearney for specific questions regarding Athletic Bands.
All students who wish to participate in the auditioned ensembles must perform an ensemble audition each year. Non-auditioned ensembles are available in the band and choral areas. Auditions for ensembles are held the week before classes begin in the fall and are by appointment. The requirements for ensemble auditions are posted on the School of Music website by July (and December when applicable). Excerpts are available for download, and audition requirements for each instrument and ensemble are listed. Ensemble auditions are open to all UNO students, regardless of major.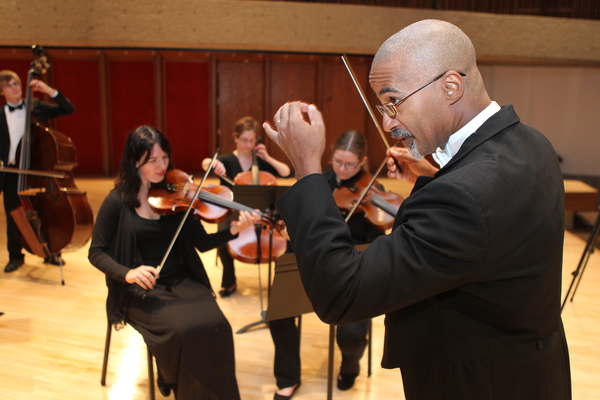 Admission and Scholarship Auditions
All prospective music majors must audition on their major instrument in order to be admitted to the School of Music. Ideally, these auditions take place in the fall or spring semester for students who will matriculate in the following fall semester. Students who plan on starting spring semester should perform their audition during the preceding fall semester. See audition requirements below for your instrument.
For more information or to schedule an admittance audition contact Christine Warren at cwarren@unomaha.edu, or by phone 402.554.2177.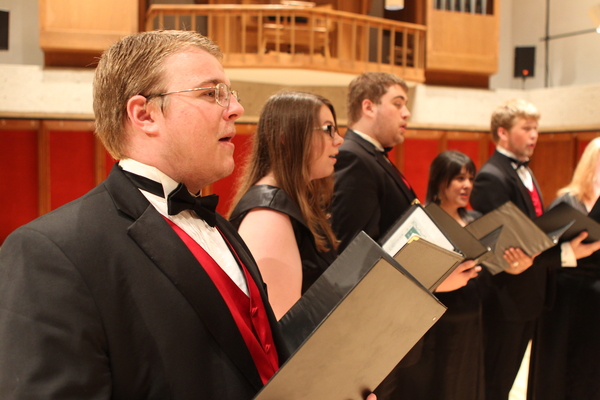 Jazz Guitar, Bass, and Piano
Please prepare your audition using this attached document.
Music Technology
Thoes interested in music technology have the option of an audition on their major instrument or submitting a portfolio. Students are not required to do both. Please click here for the guidelines for portfolio submissions.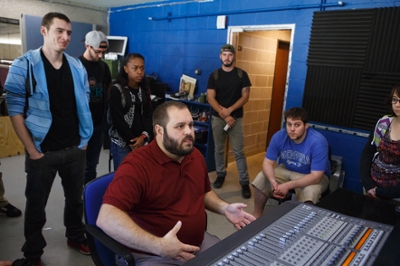 Percussion
Please prepare your audition using this attached document.
Piano
Please prepare two pieces of contrasting style or of different musical periods. You may play two contrasting movements of the same work. The audition committee may also ask for all major and minor scales and sight reading.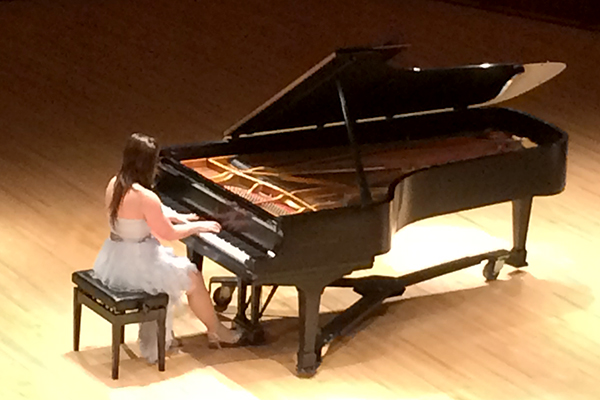 String
String students should perform two pieces of contrasting style. Auditions will be on Mondays at 4:00 P.M.  Contact Christine Warren at cwarren@unomaha.edu or 402.554.2177 to reserve a date and time.
Voice
Voice students, please prepare your audition following these attached guidelines, and be sure to send copies of your music two weeks in advance of your audition as directed in the guidelines. Music can be emailed to svannordstrand@unomaha.edu or mailed to:
         University of Nebraska at Omaha
         School of Music - Shelby VanNordstrand
         6001 Dodge Street
         Omaha, NE 68182-0245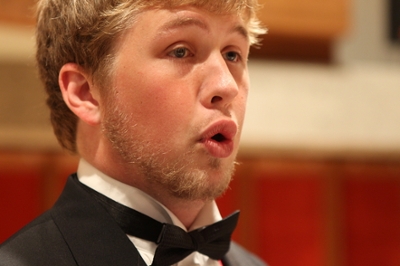 Winds
Brass and Woodwind Auditions, prepare two solo pieces of contrasting style or two pieces from two different musical periods. The audition committee may also ask for all major and minor scales and sight reading.
Scholarships
Music scholarships are awarded based on an audition process which includes an audition, recommendations, previous music experience or honors, and major area of performance. Awards range from $500 to $7,000 annually and are awarded for a four year period. 
Students who want to apply for a music scholarship need to submit a Music Scholarship Application with two letters of recommendation, and perform an audition. The deadline for scholarship applications is March 1 of each year, and the deadline for auditions is March 1 for scholarships awarded the following academic year. Auditions are scheduled on an individual basis, and should be scheduled as early as possible. Most instruments are scheduled to audition on Monday afternoons, but not all. Due to the teaching commitments of our faculty, audition days and times may not be flexible. Please see audition materials above for your applied area. Your scholarship audition will also count as your admittance audition, but you will be required to schedule an ensemble audition in the fall before classes start in order to be placed in an ensemble. All of our students perform an ensemble audition each year.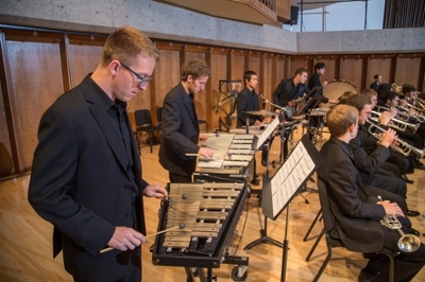 Student musicians who participate in athletic bands can also receive scholarships through the University Bands Scholarship program, which awards scholarships to all Marching Mavericks and Mav Horns members. If you are interested in Marching Band, fill out the Marching Band Intent to Participate & Scholarship Form. Scholarships are also awarded on a competitive basis to Symphonic Wind Ensemble and Jazz Ensemble members. The University Bands Scholarships are awarded in addition to music, academic, or other awards received.