Petite Musique Chamber Music Series & Clinic
April 8 - 10 | Chamber Clinic Workshop
The Petite Musique Chamber Clinic offers an afternoon of exciting, educational, enlightening chamber music which features student chamber ensembles ranging from 8th grade to college level from the Nebraska community. Student ensembles will interact with the acclaimed guest chamber artists, as well as professional Omaha chamber musicians. The afternoon is dedicated to encouraging the creative and artistic endeavors of young musicians interested in chamber music. Chamber music of TODAY is a myriad of forms including, classical, jazz, contemporary and world music! Engaging ensembles with combinations of instruments, vocals; traditional music to newly composed pieces will illuminate and excite young students, teachers and music programs. Musicians who have spent years practicing in the performance of chamber music will bring the joy to the afternoon experience for the student chamber ensembles.
Each ensemble will receive private coaching's from musicians throughout afternoon of events. A masterclass given by the guest artist will focus on different techniques, music and styles of chamber music. Several ensembles will have the opportunity to be selected to perform for their peers and receive encouraging feedback in effort to continue their passion for chamber music for years to come. Join us in our quest to encourage young musicians; engage their creativity; and give them a platform to enjoy in chamber music.
Tickets are $15 for adults, $10 for students and seniors, free with MavCard. Tickets can be purchased at the door the night of the concert.
Praised for their "intelligence" and "immensely satisfying" playing by the New York Times, the Amernet String Quartet has garnered recognition as one of today's exceptional string quartets.  The Amernet's performance schedule has taken the quartet across the Americas and to Asia, Europe, and the Middle East.  They have collaborated with many of today's most prominent artists and ensembles including the Tokyo and Ying quartets as well as Shmuel Ashkenasi, Robert deMaine, Roberto Diaz, Gary Hoffman, Ida Kavafian, Anthony McGill, Sherrill Milnes and Michael Tree.



"Fascinating, with flawless intonation, extraordinary beauty of sound, virtuosic brilliance and homogeneity of ensemble."  Nürnberger Nachrichten
"intelligence…and immensely satisfying – most notable for the quality of unjaded discovery that came through so vividly.   The New York Times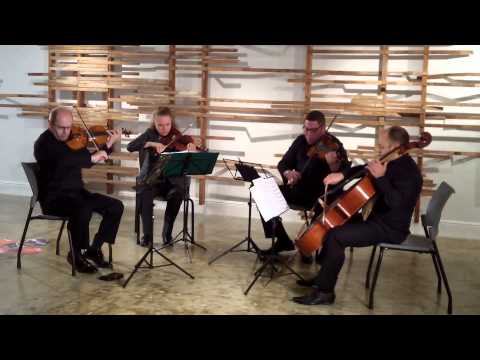 ---
About Petite Musique
Each recital offers a companion masterclass focused on an educational experience given by the guest musicians for any and all to attend.  Masterclass are free to the public. This series is organized by Prof. Stacie Haneline.
All Concerts will be held in the Strauss Performing Arts Center Recital Hall. Tickets for Petite Musique Recitals are $10 for adults, $5 for seniors, free for all students, and with a UNO MavCard. All tickets will be sold at the door starting 30 minutes prior to the performance.
We would love to have you in attendance!
---
2015-2016 Season
Wednesday, September 9 | 7:30 P.M.
Masterclass will be Wednesday, September 9 | 3:00 P.M.
John Klinghammer and Christi Zuniga performing an exciting repertoire featuring the clarinet and piano. Cahuzac, Messager, Saint Saens, Hindemith and Spohr showcase the versatility and expression of these two outstanding musicians.
---
Thursday, October 8 | 7:30 P.M.
Masterclass will be Wednesday, October 7 | 3:00 P.M.
Nebraska Poet Laureate Ted Kooser's selected poems from 'Postcards' are set to music by composer Anthony Donofrio and performed by I the Siren. Zephyrus also joins in the performance!
---
Friday, November 13 | 7:30 PM
Masterclass will be Saturday, November 14 at Creighton University. Click here for registration information.
Broadway's "Phantom of the Opera" star Kimilee Bryant will enthrall audiences with her concert performance of "Broadway and Beyond." Bryant's astounding vocal ability is showcased in works by Bernstein, Sondheim, Schubert and Andrew Lloyd Weber!
---
UNO Faculty
Wednesday, January 27 | 7:30 P.M.
Masterclass will be Wednesday, January 27 | 3:00 P.M.
Don't miss out on the UNO School of Music's stellar faculty performance! Featuring an adventurous repertoire on violin, flute, piano, and double bass, come share the compelling music with our passionate faculty!
---
Wednesday, March 2 | 7:30 P.M.
Masterclass will be Wednesday, March 2 | 3:00 P.M.
A passionate 'low flutes' specialist, Peter Sheridan has enthusiastically commissioned, promoted and collaborated on more than 80 projects featuring these large flutes.
---
Atlas Percussion
Wednesday, March 30 | 7:30 P.M.
Masterclass will be Wednesday, March 30 | 3:00 P.M.
Get ready for a truly unique percussion performance! Atlas Percussion formed at the University of Arizona when three friends with diverse percussion backgrounds decided to form a group that could play in the concert hall, classroom, or the street.