UNO Faculty Music Ensembles
Brass Quintet Plus One
The UNO Faculty Brass Quintet entertains audiences of all ages with their outstanding renditions of classical transcriptions, jazz standards, world music, pop tunes, and original works composed and arranged by members of the quintet. The addition of percussion allows the ensemble to traverse a colorful sonic palette sure to please the varied tastes of diverse audiences in educational school performances, summer park concerts, and formal concert hall presentations. Members of the quintet perform regularly with the Omaha and Lincoln Symphonies, the United States Air Force Heartland of America Band, the Omaha Big Band, and the Nebraska Jazz Orchestra. The group knows how to walk down the middle of the road of brass quintet repertoire, but they are equally at home wandering the little-known byways or forging new paths in 21st century music.
Known for their sense of humor, spontaneity, and improvisatory stage antics, the UNO Faculty Brass Quintet is: Barry Ford, trumpet (resident composer/arranger); Jason Johnson, trumpet (former member of the United States Navy Band); Alena Zidlicky, horn (United States Air Force Heartland of America Band); Pete Madsen, trombone (Omaha Big Band); Alex Serwatowski, tuba (United States Air Force Heartland of America Band); and Scott Shinbara, percussion.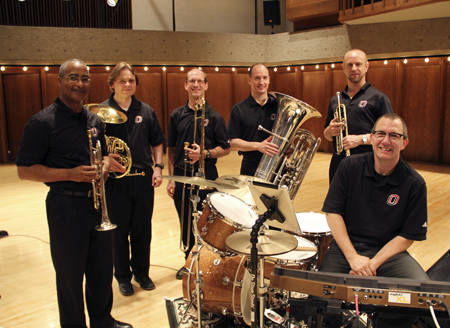 I the Siren
I the Siren was founded in 2010 with each member bringing active solo, orchestral and chamber experience to the ensemble. They were brought together by their friendship, love of performing great music and a deep-seated desire to share music with others. Their musical styles range from early music to contemporary works to arrangements of well – loved American standards. I the Siren actively commission new works for their unique instrumentation. Their exploration of different texts has brought into focus a strong literary bent to their repertoire as well as the inclusion of other multi-disciplinary elements – literature, art and music - all married together to create new and exciting works at the highest level of artistry. In addition to concert performances, I the Siren is passionate about presenting community and educational outreach concerts. The ensemble consist of
Shelby VanNordstrand
, voice;
Darci Gamerl
, oboe; and
Stacie Haneline
, piano.
Recent engagements include a two week Residency Program at the Avaloch Farm Music Institute in Boscawen, NH.  They are also the Faculty Trio in Residence at the University of Nebraska Omaha and recently joined the Nebraska Touring Artists Roster in 2014.
For more information, please click here.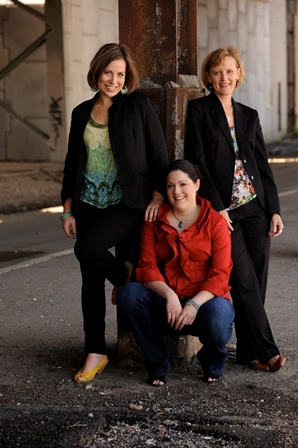 Jazz Combo
The UNO Faculty Jazz Combo entertains audiences of all ages and backgrounds through their performances of original compositions, renditions of popular tunes arranged by members of the ensemble, and unique interpretations of jazz standards. The UNO Jazz Faculty are some of the most in-demand professional musicians in Nebraska. Individual members perform regularly with the finest professional ensembles in the Midwest including the Omaha Big Band, the Nebraska Jazz Orchestra, and the Omaha Symphony. UNO Jazz Faculty members have backed up Wynton Marsalis, Aretha Franklin, Randy Brecker, Franki Valli, Marilyn Maye, and Wayne Bergeron to name only a few. The UNO Faculty Jazz Combo consists of Darren Pettit, saxophone; Jason Johnson, trumpet; Pete Madsen, trombone; Mark Misfeldt, piano; Jeff Scheffler, guitar; Andy Hall, bass; and Dana Murray, drums.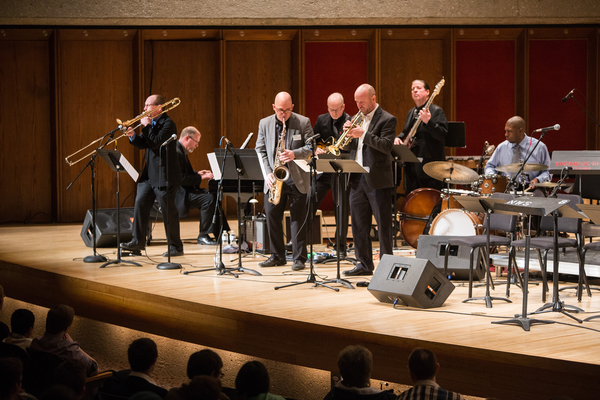 Zephyrus
Active recitalists and champions of new music, flutist Christine Beard and percussionist Tomm Roland both perform as a members of the flute and percussion duo, Zephyrus. Formed in 2010, the duo has since commissioned and premiered three new works for flute and percussion by American composers Barry Ford and David Claman, and toured across the United States culminating in a featured concert at the 2011 Festival of New American Music in Sacramento, California. Recently the duo returned from performances in Argentina where they were featured artists and clinicians at the 4th annual World Flute Festival. Zephyrus was also selected as a winner in the 2011 College Music Society's Chamber Ensembles Competition and performed at the CMS National Conference in California in 2012.