Russell Nordman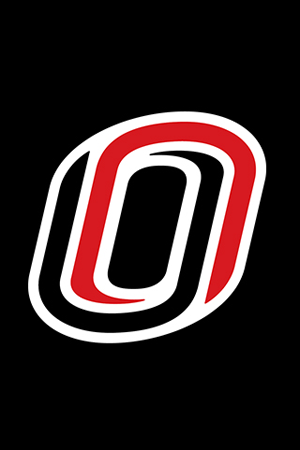 Fall 2014 Office Hours
Wednesday/Friday 12:30 - 2 p.m.
Biography
Russ Nordman was born in Charles City, Iowa in 1960. He received his M.F.A. from the University of Iowa in 1991. At Iowa he studied with Hans Breder, an internationally recognized video artist. After graduate school Russ was an artist-in-residence at the Sanitary Fill Company in San Francisco. From 1994 to 1996, Russ Nordman became a Studio Manager for Bill Viola, assisting on numerous works and exhibitions including exhibitions at the Tate Gallery, the Van Abbe Museum in the Netherlands and at the American Center in Paris.
Later Russ returned to his native state of Iowa to study Film and Video Production at the University of Iowa. While in Iowa, Russ partnered with Hans Breder to form a digital based performance group called "Liminoid Laboratory". This group performed in a number of places including Experimental Intermedia in New York and at St. Petri Kirche, Dortmund, Germany. In 2001-2002, he was Visiting Professor and Head of the Intermedia and Video Art area in the School of Art and Art History at the University of Iowa.
Since 2002 Russ Nordman has been an Associate Professor of Intermedia and Digital Art at the University of Nebraska-Omaha. In his work he transforms observations of the ordinary and the everyday into contemplative and imaginary commentary on the human experience. His work has been exhibited across the globe, including the California Museum of Photography, the Des Moines Art Center, and the Bemis Center for Contemporary Arts. In 2005 he created Echotrope, a nomadic arts organization, with his artistic partner and wife Jody Boyer. Echotrope aims to expand the presence of experimental film, video and new media art in the midwest.
Artist's Statement
In a short essay "Primal Sound" written in 1919, Rainer Maria Rilke reflected upon an experience he had as a boy doing an experiment with his science class. Rilke's science teacher, interested in recent technology, had the class set out to make a phonograph. Using wax, a cardboard cylinder, needle and funnel with a diaphragm they created etchings on a surface that they could then play back. As an adult thinking back on the experience what Rilke found unforgettable was not the fact that their voices had been recorded but was instead the physical markings on the cylinder.
If this mark made in wax could be a storage medium that captured sound, what other pre-existing marks in nature could do the same? Rilke considered the coronal suture of the skull, the place where the plates of the skull meet. What kinds of sound or words are left in this mark affected by the thoughts and life experiences that made the skull? Could this mark produce something unique only because of the circumstances that created it?
This 'experiencing' and 'experimentation' is the conceptual environment I try to work within. There are 'recordings' or material in our environment both nature and person made that hold information that can lead to a truth. This is also an approach to art many of the Russian Constructivists had. Through machine and modernity it is not that nature is contained or won but rather nature would reveal that its edges are always expansive never narrowing. A. Toporkov, a constructivist, would say it is as if "…the horizon widens as the sun rises." I believe this is the ideal many of us involved in the media arts hold the ability of our tools for capturing moments in time. However like the coronal suture of Rilke our modern experience is created by the good and the bad, life. My hope is that I make work that speaks of these experiences.
I seek a practical application using this material combined with my experience an art maker and hunter of traces and incidentals. The story of coronal suture told me that there were other ways of using this material I gather to collage. Through the use of camera, microphone, and computer, I can focus on one component, the body, and how everything else seems to be in constant relation to it. Creating art through the means of time-based image making is an application of personal experience. This experience then goes is out into my community becoming the practical application.
When, in the essay, Rilke thought about what kind of sound this coronal suture might make he became overwhelmed and instead took his thoughts in another direction. Why is that? Perhaps because in trying to understand how this mark might sound it is as if that coronal suture in your own skull starts to reply. Deciphering it is the challenge of being an artist.
Research and Creative Activity Interests
Video installation, digital prints, game design, illustrated fiction
Education
BA, Wartburg College; MA, University of Iowa; MFA, University of Iowa; K-12, University of Iowa
Scheduled Teaching
Foundations Theory & Practice II: Intermedia, Advanced Intermedia and Digital Art I, Video Art, Advanced Intermedia and Digital Art II, A+B Independent Study I & II, BFA Independent Study I, II & III, Independent Study in Studio Art