UNO Communication Disorders Graduate Program Open House
If you are interested in learning more about our Communication Disorders graduate program, visit us during our Open House. This is a great opportunity to tour our UNO speech-language clinic, talk to an advisor, speak with faculty, and meet current graduate students who are currently in your field of interest. You will also have a chance to tour Roskens Hall, where you will be taking the majority of your coursework. The open house is from 1:00 p.m. to 2:00 p.m. Please contact 402-554-2201 for further information.
June 6, 2014
August 1, 2014  
October 3, 2014  
December 5, 2014  
March 6, 2015  
June 5, 2015  
August 7, 2015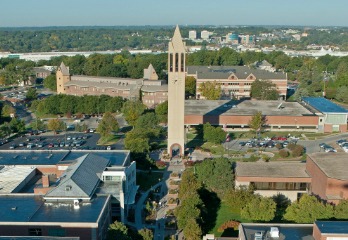 Campus sky-scape
Explore our beauitful campus to see all that UNO has to offer.